Donations for Animals
Program Overview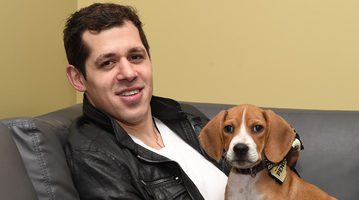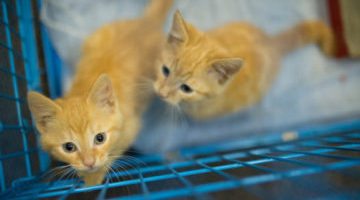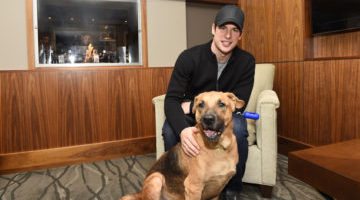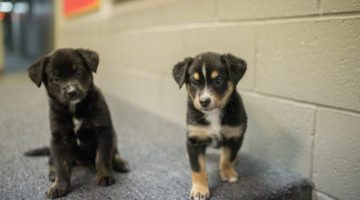 Alongside support of young athletes, showing support for local shelter animals is also important to the Pittsburgh Penguins Foundation.
$320,000+
Donated to Humane Animal Rescue since 2002.
Penguins & Paws Charity Pet Calendar
Each season, the Penguins Foundation partners with Humane Animal Rescue to create Penguins & Paws, the team's annual charity pet calendar. This unique calendar features Penguins players in a casual setting with adoptable animals from Humane Animal Rescue.
$23,900
Raised through the Pet Supplies Collection to date at PPG Paints Arena
Pet Supplies Collection
Over the past six years, the Penguins have collected over 5,300 pet supplies and $23,900 to benefit local shelters.
Testimonials

"Our partnership with the Pittsburgh Penguins Foundation has allowed us to give our animals the care they need and the love they deserve. The Penguins Foundation's support has helped us to educate the Pittsburgh community on humane care, to find loving homes for abandoned animals, and to raise funds to benefit both our shelter animals and those at our wildlife center. We look forward to continuing our phenomenal partnership with the Penguins Foundation for many years to come."

Ann Yeager, Chief Marketing Officer

Humane Animal Rescue