Gameday Auction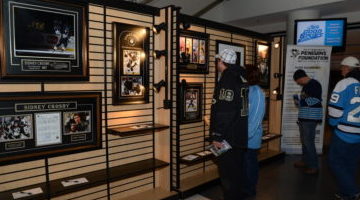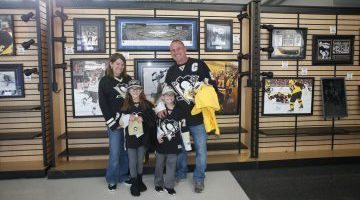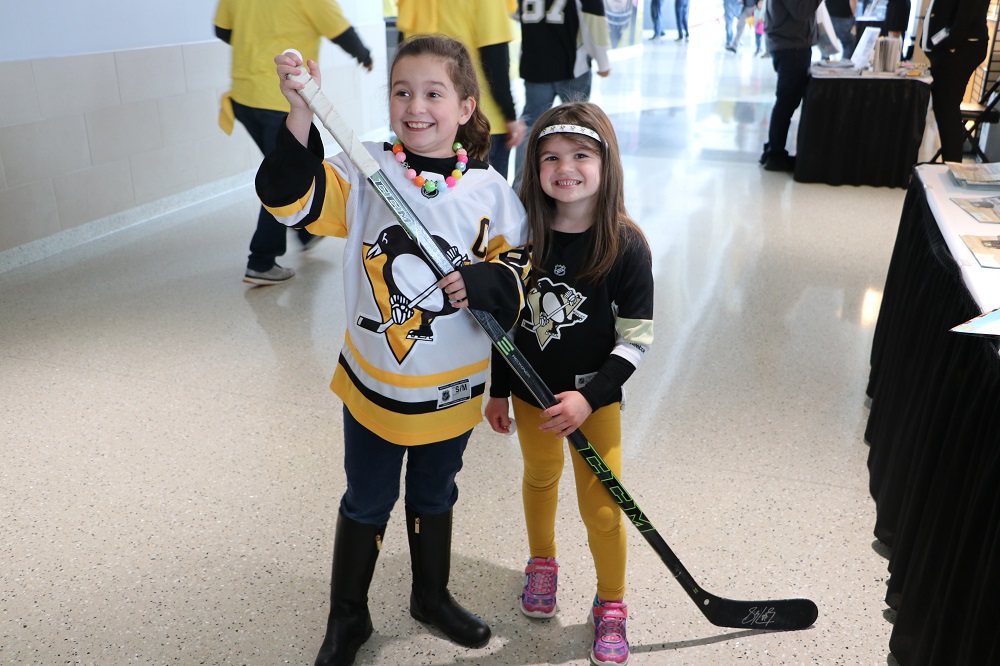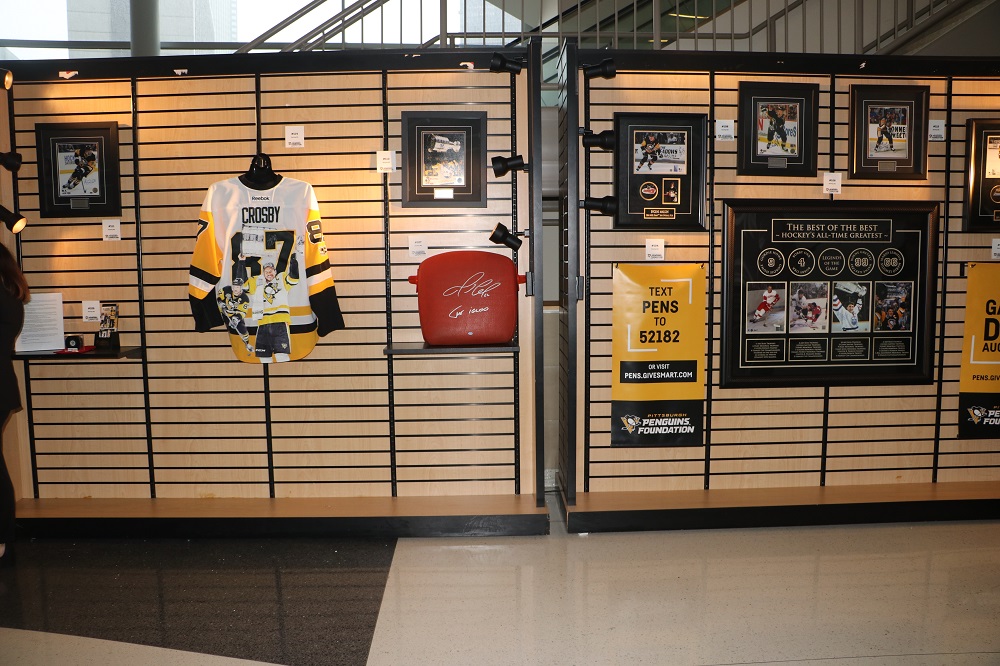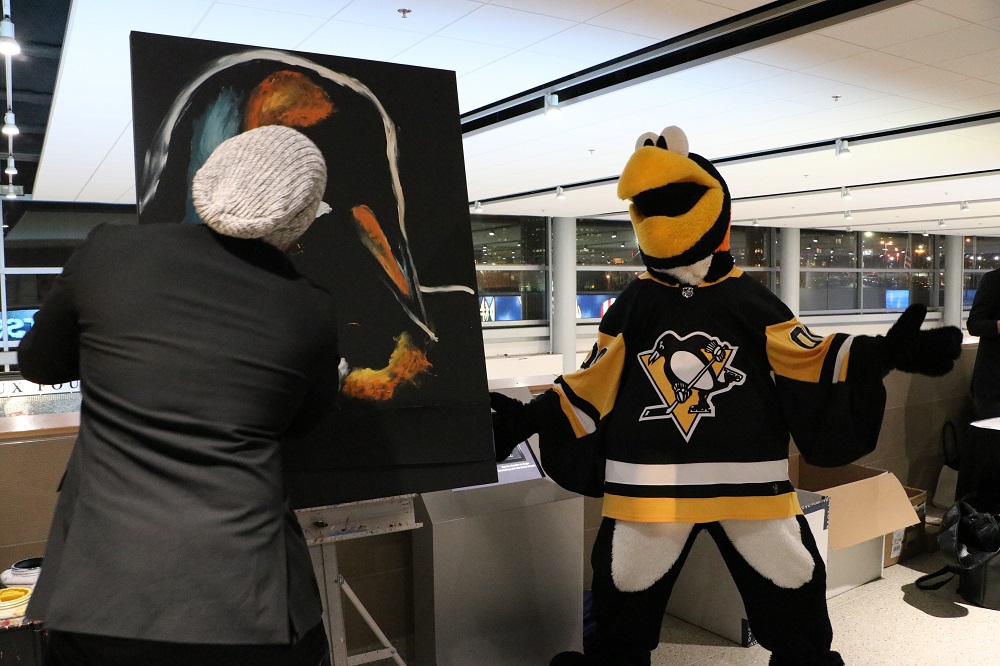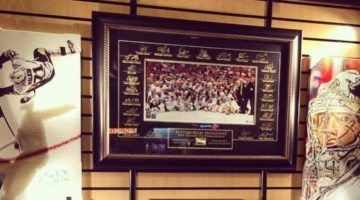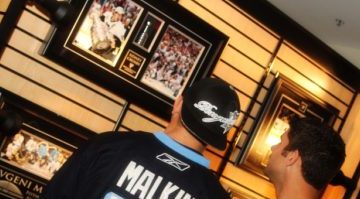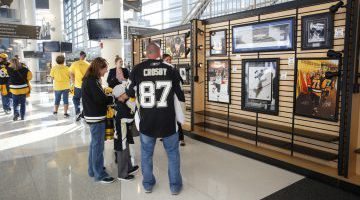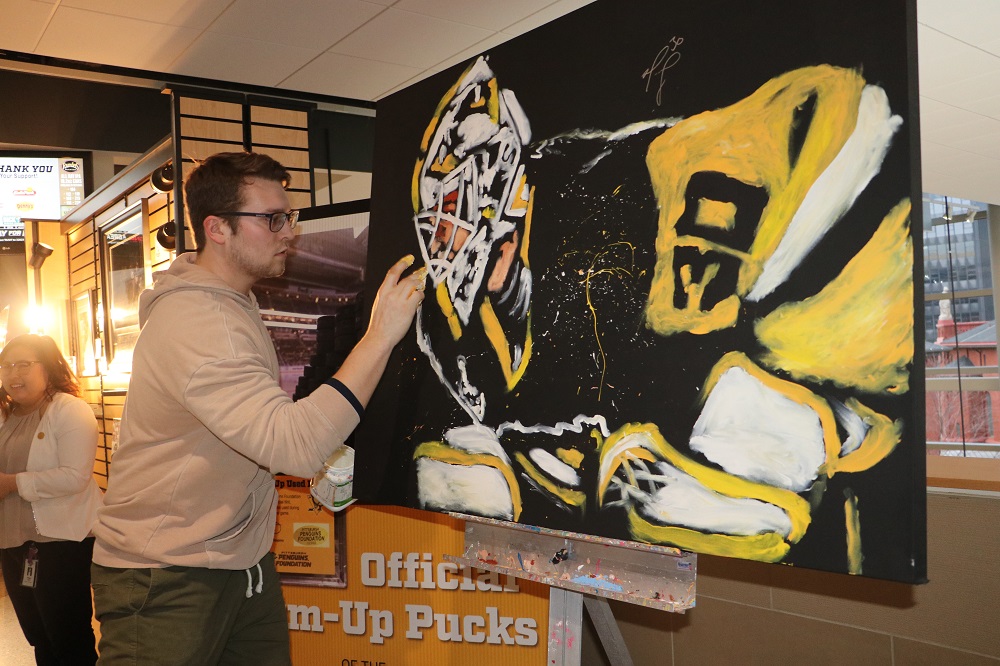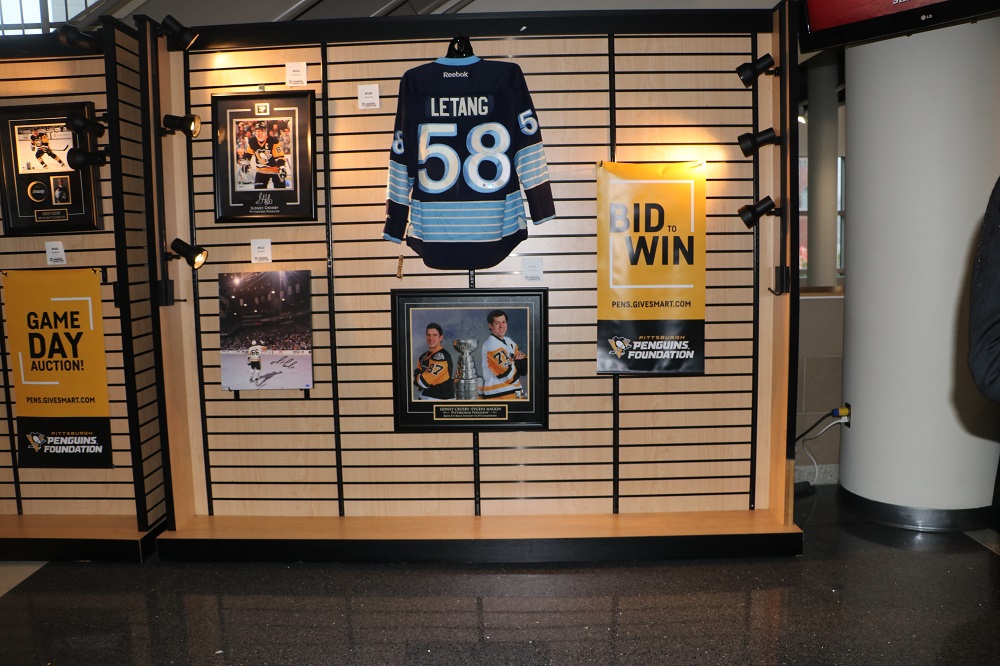 The Gameday Auction provides fans with unique Pittsburgh Penguins memorabilia only found at Penguins home games, while generating funds for our Foundation.
15+
Number of unique & exclusive Penguins items featured each gameday
Gameday Auction
Through eight seasons, the Pittsburgh Penguins Foundation's Gameday Auction has raised over $1.1 million with over $133,000 raised during the 2018.19 season alone! During each game, our auction display is located outside Section 104 and through a mobile platform, allows fans the opportunity to bid on fantastic team items from the past and present to support a variety of Penguins Foundation programs.
76278
Text PENS to 76278 or visit pens.givesmart.com
How to Bid-To-Give
With every bid placed and item won, fans are supporting our youth and special needs initiatives. By texting PENS to 76278 or visiting pens.givesmart.com, fans both at the arena and at home can check out the latest memorabilia pieces, view a clear image of each piece, sort by items without bids, AND bid to give!
$1.1 Million
Total dollars raised through the Gameday Auction to date
About the Auction
From fan caves to offices to your Pittsburgh Penguins dedication wall, exclusive signed Penguins memorabilia has a place anywhere. From autographed photos or game-used equipment to one-of-a-kind unique pieces of Penguins art, every home game the Penguins Foundation hosts a gameday auction behind Section 104 where fans can bid to win their very own piece of Penguins history. Guests can peruse shelves lined with moments of victory and easily bid on these items using their smartphones while at their seats without missing a second of the excitement of the game. Our fans at home are not excluded from the fun, for they too can virtually view our items and bid from the comfort of their couch.
Live Paintings & More
Follow us on social media for upcoming special events at the Gameday Auction!
New This Season
Game-used pieces and buy now items are not all the auction will offer. The Penguins Foundation teams up with popular local artist Cody Sabol, known for his speedy and hyper-realistic art, to do live paintings at games throughout the season. The Penguins Foundation also works with the artist, Tempy Moore, whose fine chalk pastel and detailed paintings bring Penguins hockey history right off the page.
@pensfoundation
Find us on social media!
Get Social
Follow the Penguins Foundation on social media for a behind-the-scenes look at the Gameday Auction. And, keep an eye on Twitter to keep updated on when the Gameday Auction goes live and when it will close.
FedEx Delivery Manager
Want more control over your auction shipments? Done.
Sign-Up Today!
Visit fedex.com/delivery to register for FedEx Delivery Manager. FedEx Delivery Manager allows for you to receive shipment alerts, provide delivery instructions, request a hold for pick-up and more!
Auction Terms and Conditions