Tablets in Education
Program Overview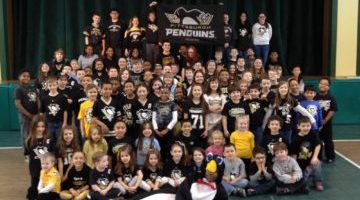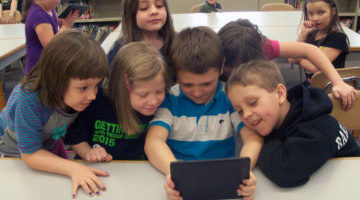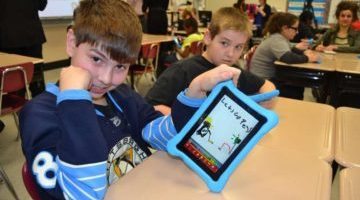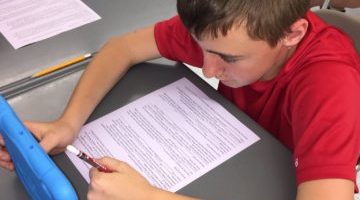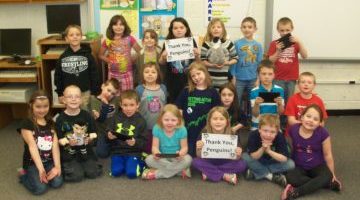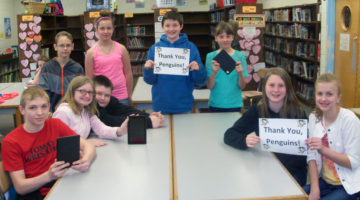 Tablets in Education, introduced during the 2013-14 school year, shares Kindle Fire tablets with area schools and special needs programs.
3,900
Kindles have been provided to over 60 schools and special needs programs in Allegheny, Armstrong, Beaver, Butler, Fayette, Greene, Indiana, Lawrence, Mercer, Westmoreland and Washington Counties
The devices are designed to be utilized for unique educational programs, extended learning programs and programs for children with disabilities. The technology utilized in Tablets in Education is designed to enhance a child's academic achievement while continuing to support their social development and relationships with adults and peers through the most critical years of an adolescent's growth and development.
over $500,000
Invested in app purchases reaching over 200 area K-6 schools
Tables in Education provides the selected schools with 20 Kindle Fire tablets equipped with over 50 educational apps, specialized content, and books. With the Kindles, schools are also given shock resistant cases for each device and access to thousands of apps in the Kindle store.
100,000
Students in total have been impacted because of Tablets in Education
In the first year of the program, the Foundation donated 1,500 Kindle Fire tablets to over 60 schools and special needs programs in Allegheny County. This year, we extended the program to reach even more school districts in Allegheny County and expanded to include 11 surrounding counties and their Intermediate Units. We look forward to continuing the program in the 2016-17 school year and growing the impact area once again as we work to provide students in the Pittsburgh region with the tools they need to succeed.
Your help matters
We could not continue to do the work we do without your support.