Penguins Foundation Warm-Up Jersey Raffle presented by Rivers Casino
Get in the game with the Pittsburgh Penguins Foundation for your chance to WIN!
During select home and away games during the 2020.21 season, you could win a player-worn warm-up jersey! These one-of-a-kind raffles will be available on select gamedays starting a few hours before puck drop and will remain open for 48-hours! Don't miss your chance to bring a piece of the game home!
Follow us on social media at @pensfoundation to see which player will be featured on gameday!
All proceeds benefit the Pittsburgh Penguins Foundation's youth initiatives.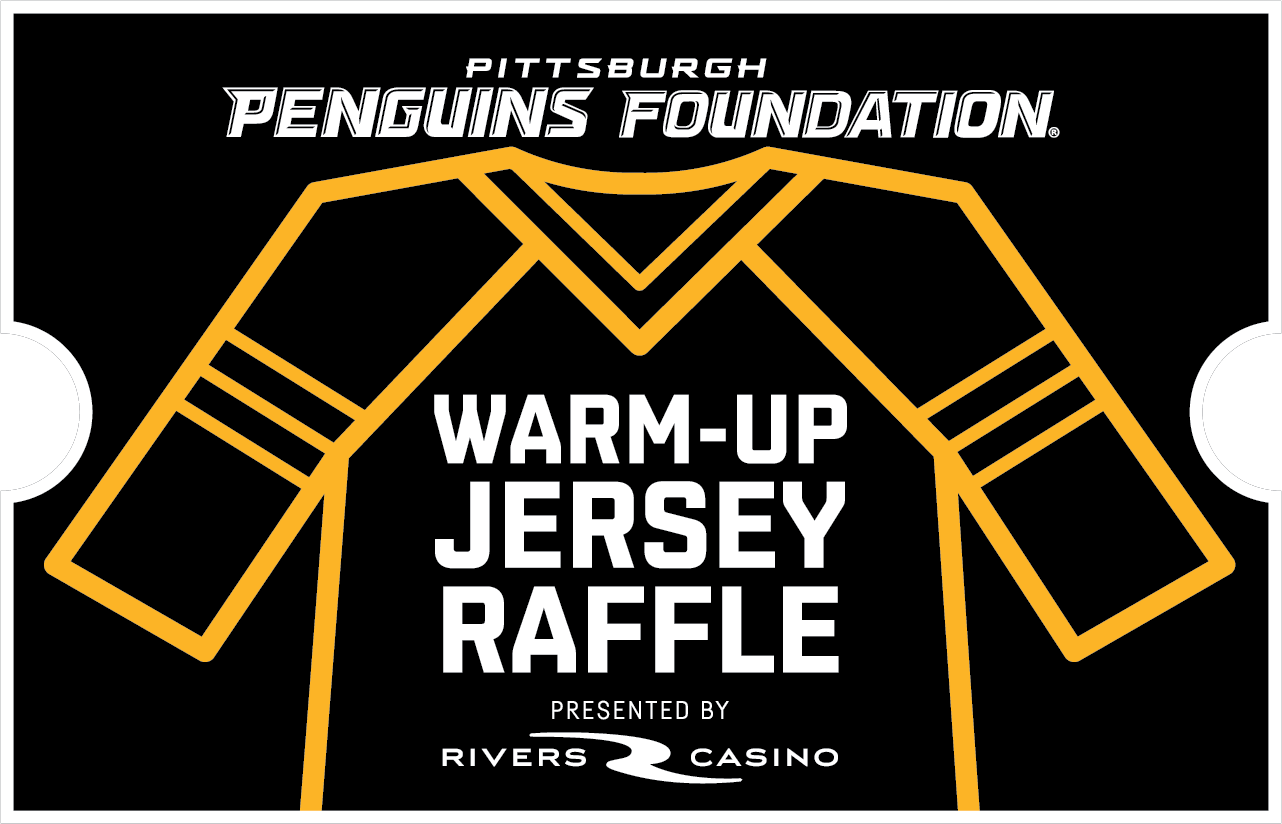 Pricing:
10 chances for $10
40 chances for $20
150 chances for $50
Schedule of Games*:
January 19 – Kris Letang Home Jersey
January 26 – Brandon Tanev Away Jersey
February 14 – Bryan Rust Home Jersey
February 25
March 2
March 16
March 27
April 8
April 15
April 20
May 1
*Note: Games and jersey style are subject to change based on any scheduling changes by the NHL and player availability.
Raffle winner will have the option to have jersey autographed and will be contacted by the Penguins Foundation staff upon close of the contest.