COOL Zone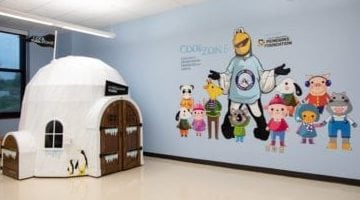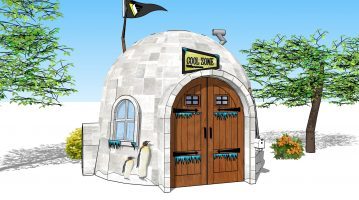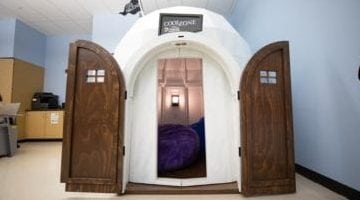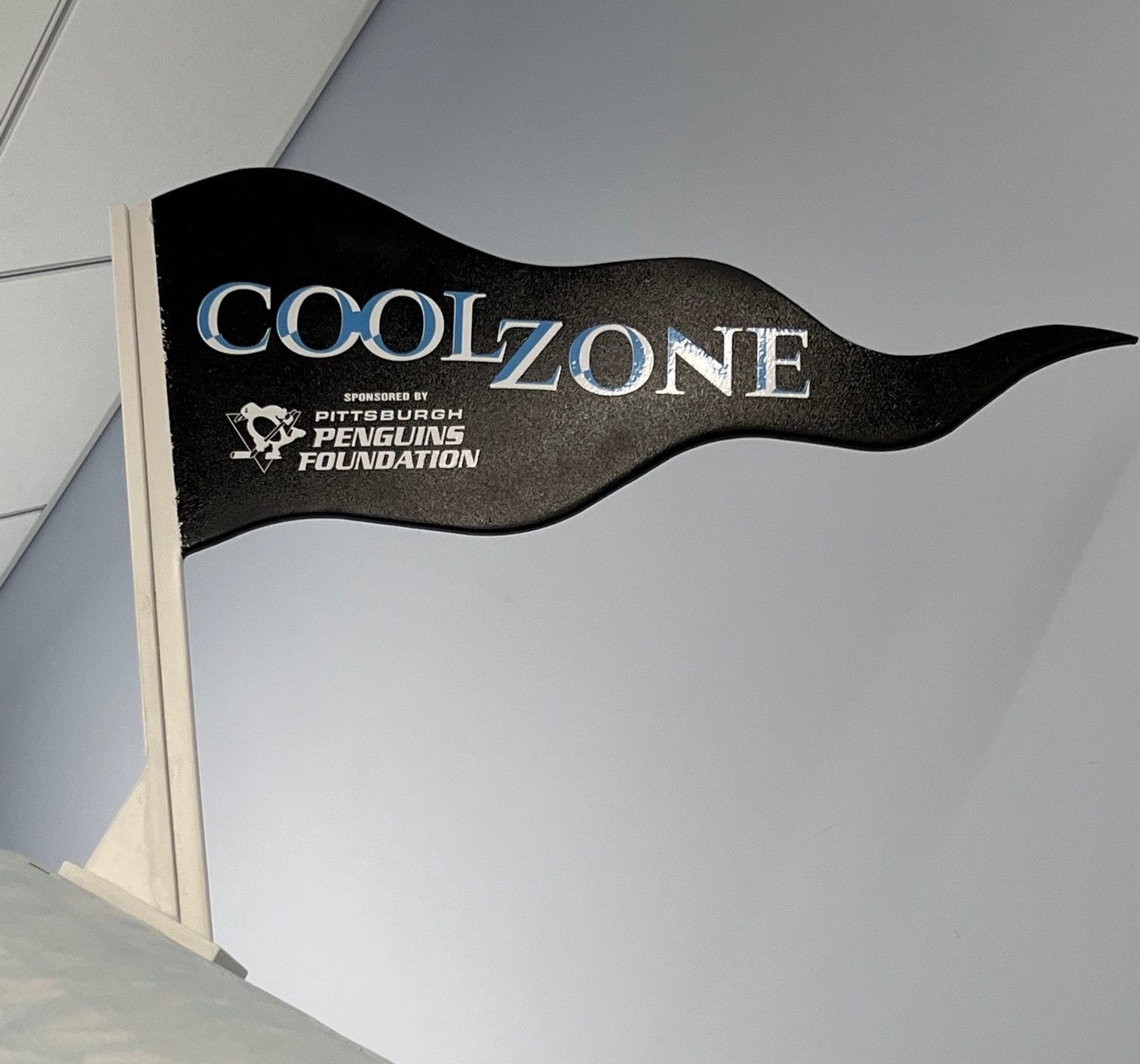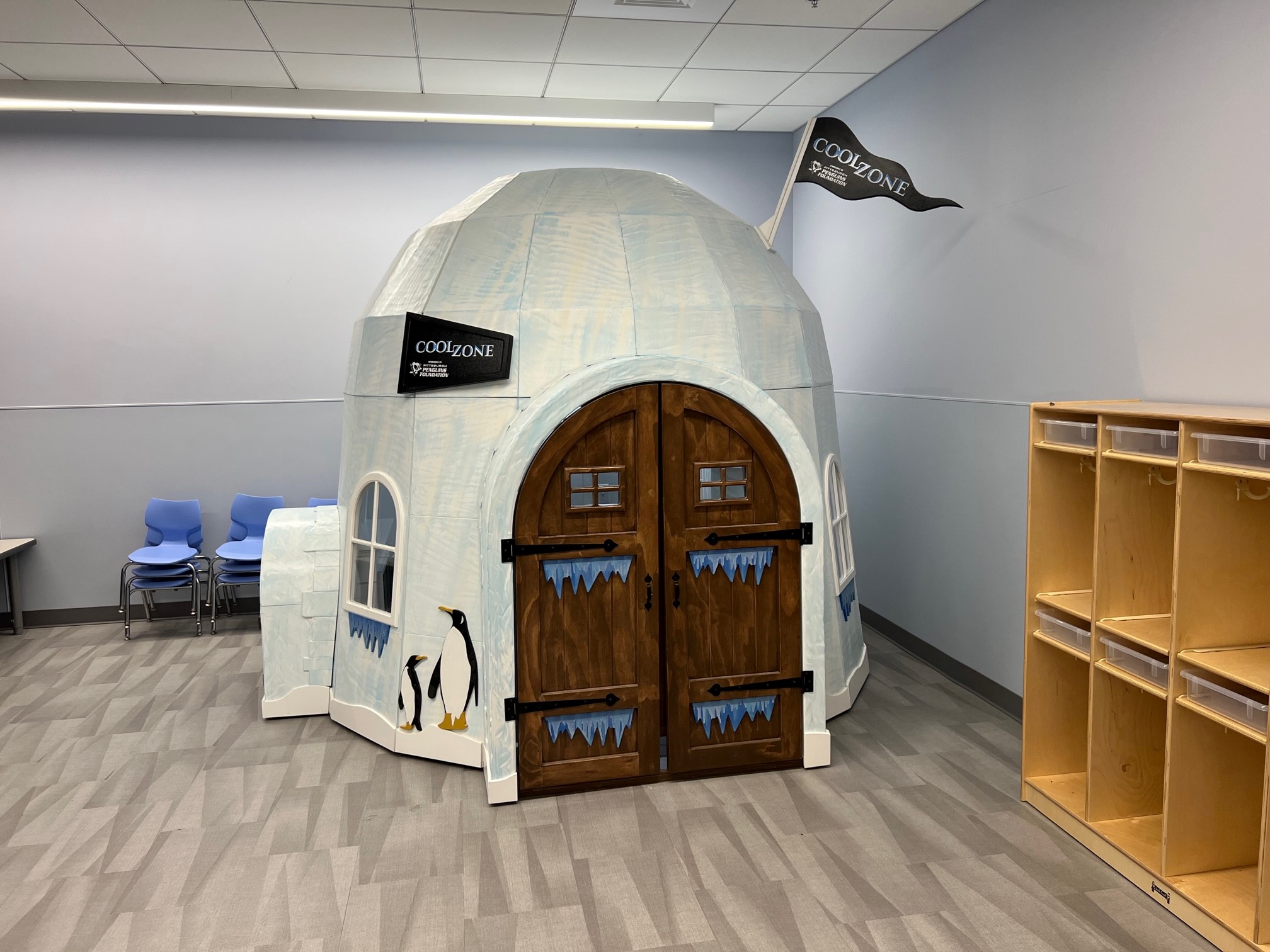 Shaped like an "igloo," the COOL Zone is an early intervention behavioral health evaluation program for kids ages 3 through 12. Since 2015, the COOL Zone has provided mental health services to 650+ children across all area COOL Zone locations.
What is COOL?
Children Overcoming Obstacles & Limits (COOL)
The Children Overcoming Obstacles and Limits (COOL) Zone was developed, with the support of the Penguins Foundation, by the Matilda Theiss Early Childhood Behavioral Health Program, part of UPMC Western Behavioral Health. Shaped like an "igloo" to provide a safe space for children, the COOL Zone is a behavioral health program for young children who exhibit symptoms of or who currently have behavioral health diagnosis. This program increases accessibility to high quality mental health services by partnering with existing schools and child-oriented settings within Allegheny County. Within these child friendly settings, the Penguins COOL Zone serves children experiencing a range of behavioral and emotional disruptions such as: aggression, anxiety, depression, withdrawal, family disruption, emotional difficulties, traumatic responses, and more.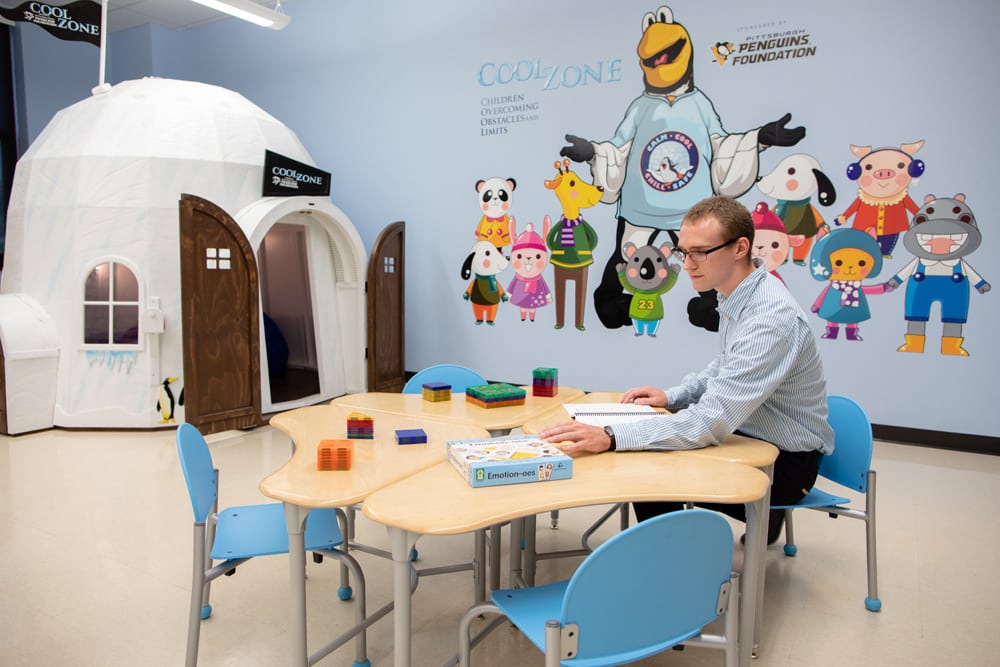 It is through play that children's behaviors are learned and tested. It is also through play that children's emotions and stressors are communicated. The COOL Zone allows for therapy to feel safe for children and allows them to communicate in a way they understand – through play. Therapists provide child-focused, individualized, encouraging and specialized play therapy to help support a child's most pressing concerns and needs. The COOL Zone utilizes interventions that are natural for children to comfortably make progress in their therapy.
8
Number of COOL Zone igloos in the Pittsburgh region.
First piloted at Edgewood Primary in the Woodland Hills School District in 2015, the COOL Zone program is currently within 8 locations in Western Pennsylvania. These locations are: Wilkins Primary School, Twin Rivers Primary and Intermediate School, Penn Hills Elementary School, Francis McClure Elementary School, Hosanna House, UPMC Pine Center, UPMC Western Behavioral Health of the Alleghenies in Altoona & UPMC Western Behavioral Health in the SouthSide.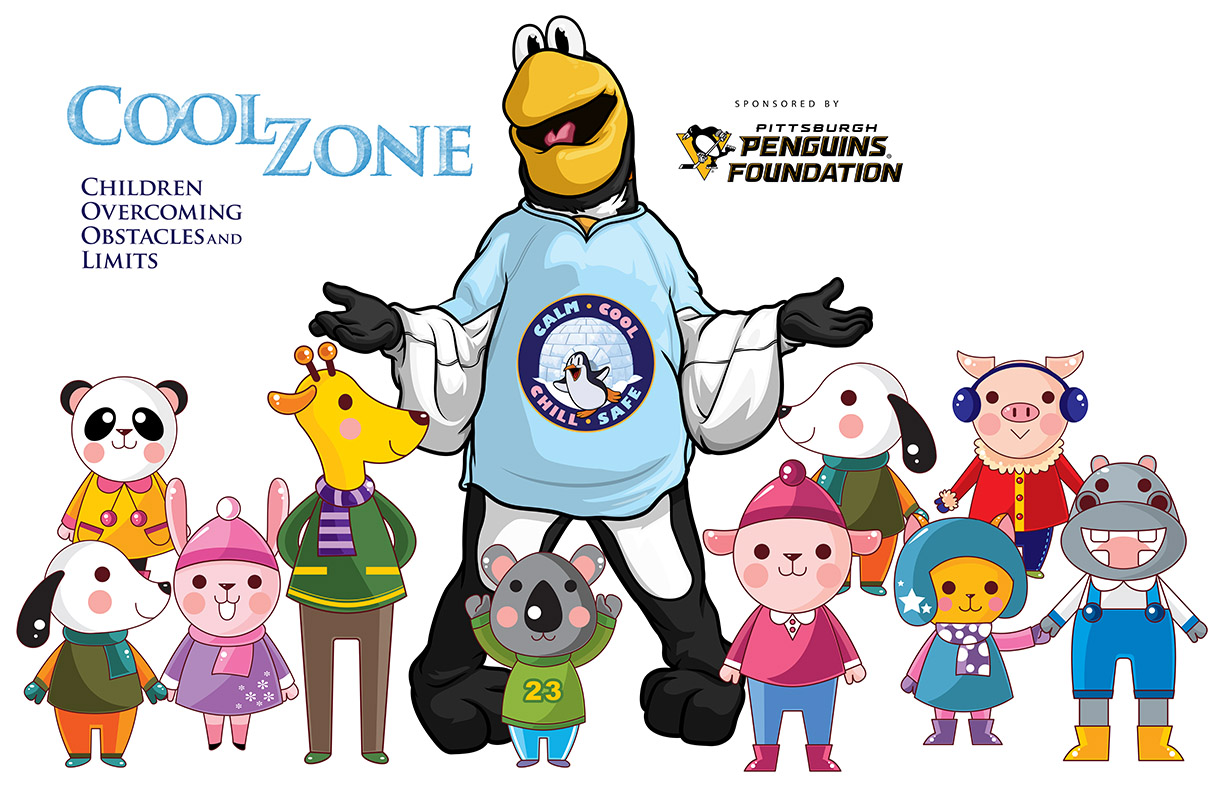 The COOL Zone includes not only the igloo, but also a child-friendly classroom space with colorful wall art and toys to help children communicate in therapy in a safe and age-appropriate way. Each program room is equipped with the latest activities and centers that support each child's mental health needs. These include: sensory items, calming areas, group activity corners, social-emotional games and projects as well as private areas for individual therapy and support.
1 Goal
To Help Children & Families Grow & Heal
The therapeutic programs offered through the COOL Zone are tailored in order to meet the special needs of each individual child. The ultimate goal is to make sure that children and their families have the foundation to grow and heal. After successfully participating in the program, children have less behavioral concerns, more positive behavior, reduced symptoms of trauma and stress, and improved and strengthened relationships between the children and their families, caregivers, and other children.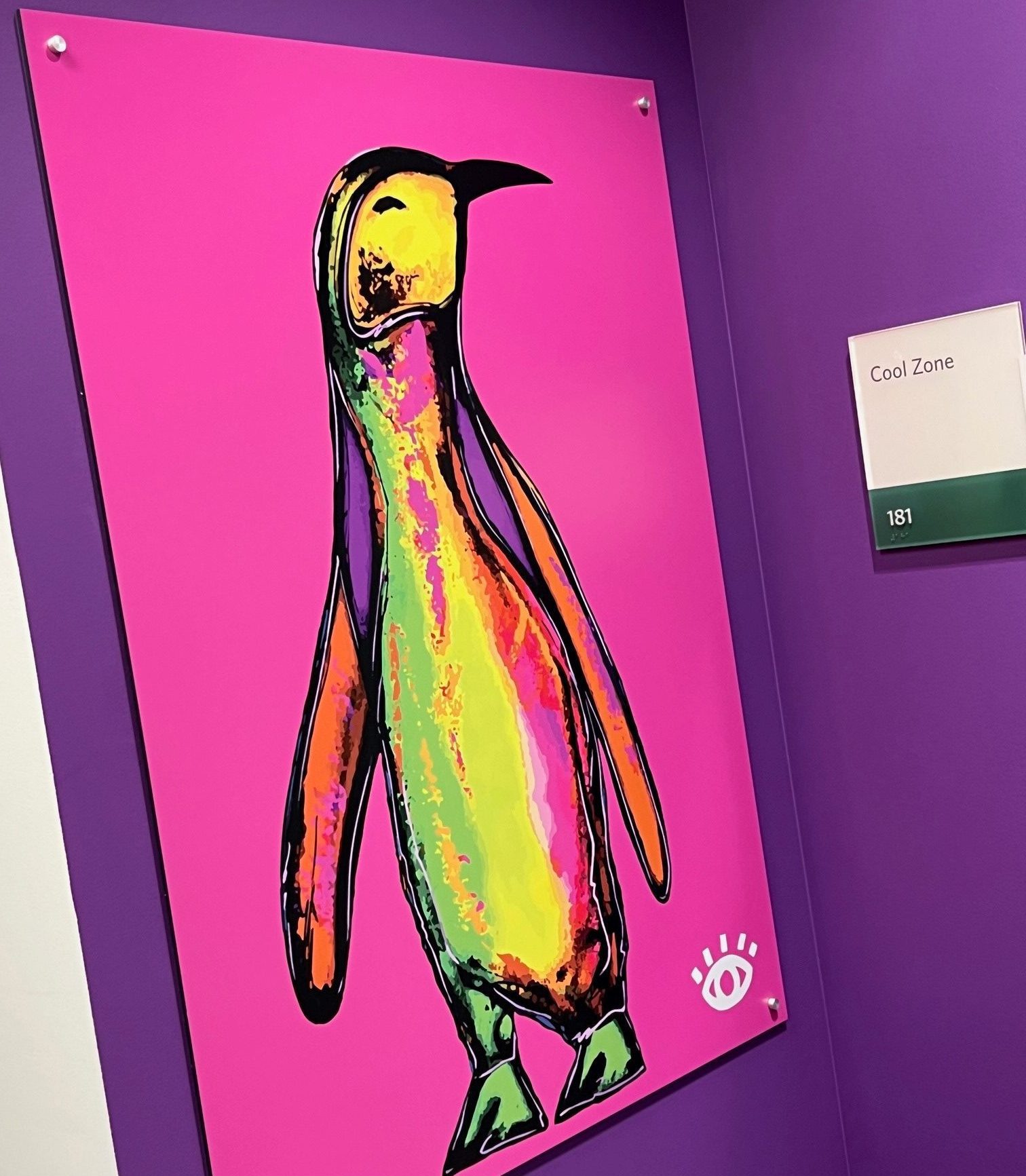 Matilda Theiss Early Childhood Behavioral Health is the cornerstone of early childhood mental health services at UPMC Western Behavioral Health and offers a variety of vital programs to promote the health and well-being of pediatric clients and their families.
EMBRACE Pittsburgh
Funded by Citrone 33
EMBRACE Pittsburgh, funded by Citrone 33, is a proud supporter of the COOL Zone program. Thanks to their assistance, the Penguins Foundation is committed to build 10 total igloos in the region in the very near future.
Learn More About the COOL Zone Here
Testimonials

"The Igloo is like a secret cove. It helps kids open up a lot because they don't feel like everyone's watching. Other kids who aren't in the program walk by and say, 'I want to go to the COOL Zone!'"

Carolyn Passen, Clinician

COOL Zone

Testimonials

"Children have potential to flourish given the right environment and support. The COOL Zone allows for children to interact with specialized child therapists in a safe and friendly environment. The most important aspect of the COOL Zone is that it doesn't feel like therapy and there isn't the stigma associated with "mental health" for children for their families. Children feel comfortable and safe opening up in the COOL Zone. That is how healing begins."

Dr. Kimberly Blair, Licensed Psychologist

Matilda Theiss Early Childhood Behavioral Health