50/50 Raffle
Program Overview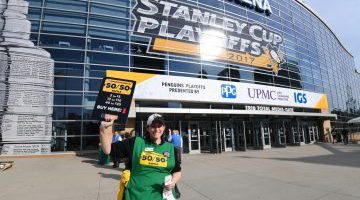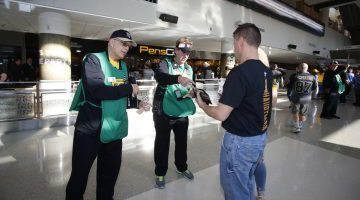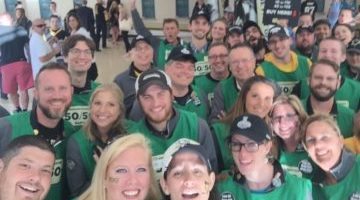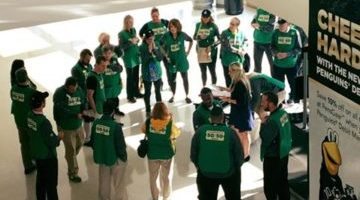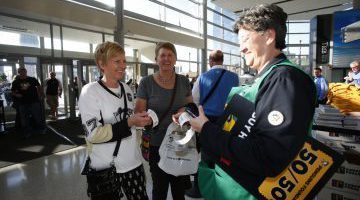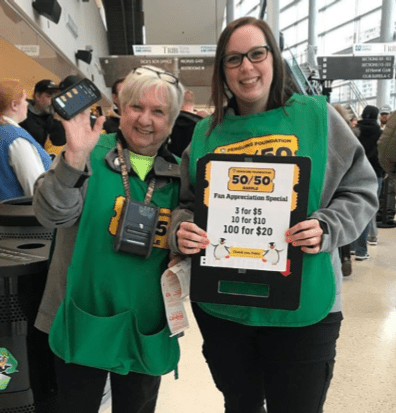 The 50/50 Raffle is conducted at every Pittsburgh Penguins home game with proceeds funding grants for eligible local 501(c)(3) charities who share our Foundation's mission.
Over $1 Million
Total donations made during the 2017.18 season thanks to our 50/50 Raffle
Through our grant application process, local 501(c)(3) charities are selected to receive these monies to benefit their programs.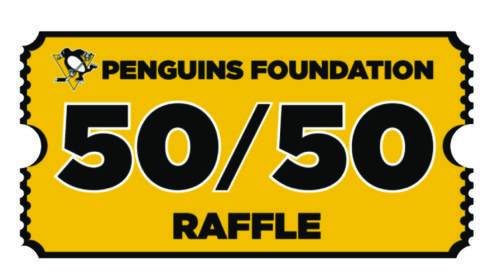 Over $5.1 Million Raised
Over the past six seasons, the Penguins Foundation has donated over $5.1 million to local charities due to the tremendous game day support of our fans.
Grants
50/50 Raffle proceeds are distributed twice each season via Penguins Foundation Grants.
Penguins Foundation Grants
To learn more about our Penguins Foundation Grants, funded by the 50/50 Raffle, visit the Grants section of our website or email info@pittsburghpenguinsfoundation.com.
Missed the 50/50 winning numbers at the game? Think you may have the winning ticket? Call our office at 412.255.1952
Testimonials

"Having such generous support from the Pittsburgh Penguins Foundation for our annual Summer Reading Program allows the Carnegie Library of Pittsburgh to help thousands of children and teens stay on track with their school-year learning. In every corner of the city — from our neighborhood libraries to day camps to parks — kids and teens are exploring their interests and achieving their goals through reading."

Mary Frances Cooper, President & Director

Carnegie Library of Pittsburgh