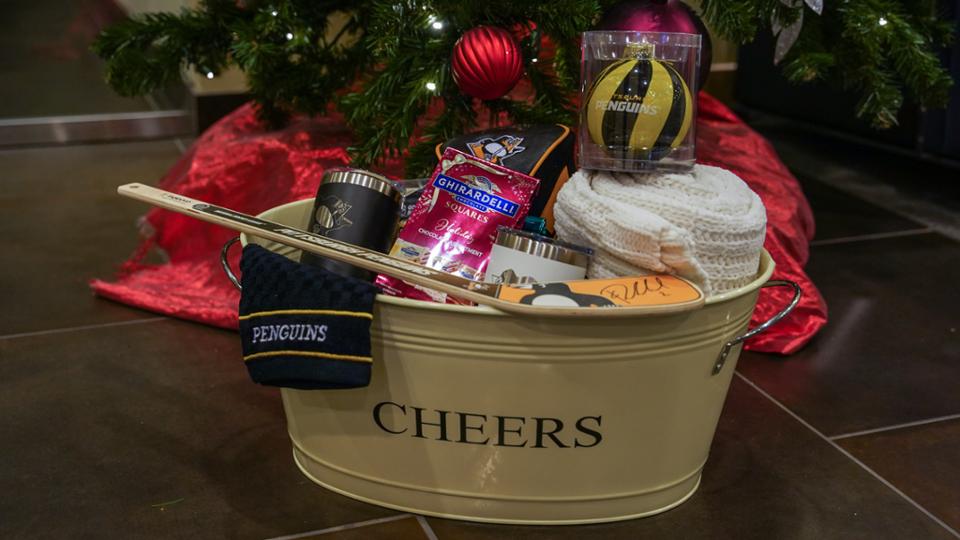 Featured Story
The Pittsburgh Penguins Wives Association will host its 14th annual Holiday Basket Auction, starting at 5 pm on Tuesday, December 10 and continuing through Saturday, December 14. Each holiday basket is unique and filled with favorite items from each Penguins player.
Fans may bid on the baskets at pensbasket.givesmart.com. Baskets will also be on display at the Penguins home games on December 10, 12 and 14 behind the KeyBank Club (near Section 104).
Proceeds from this year's auction will benefit Pennies from Heaven, a local nonprofit organization that helps to ease financial hardships for parents with children admitted to UPMC Children's Hospital of Pittsburgh.