Military Appreciation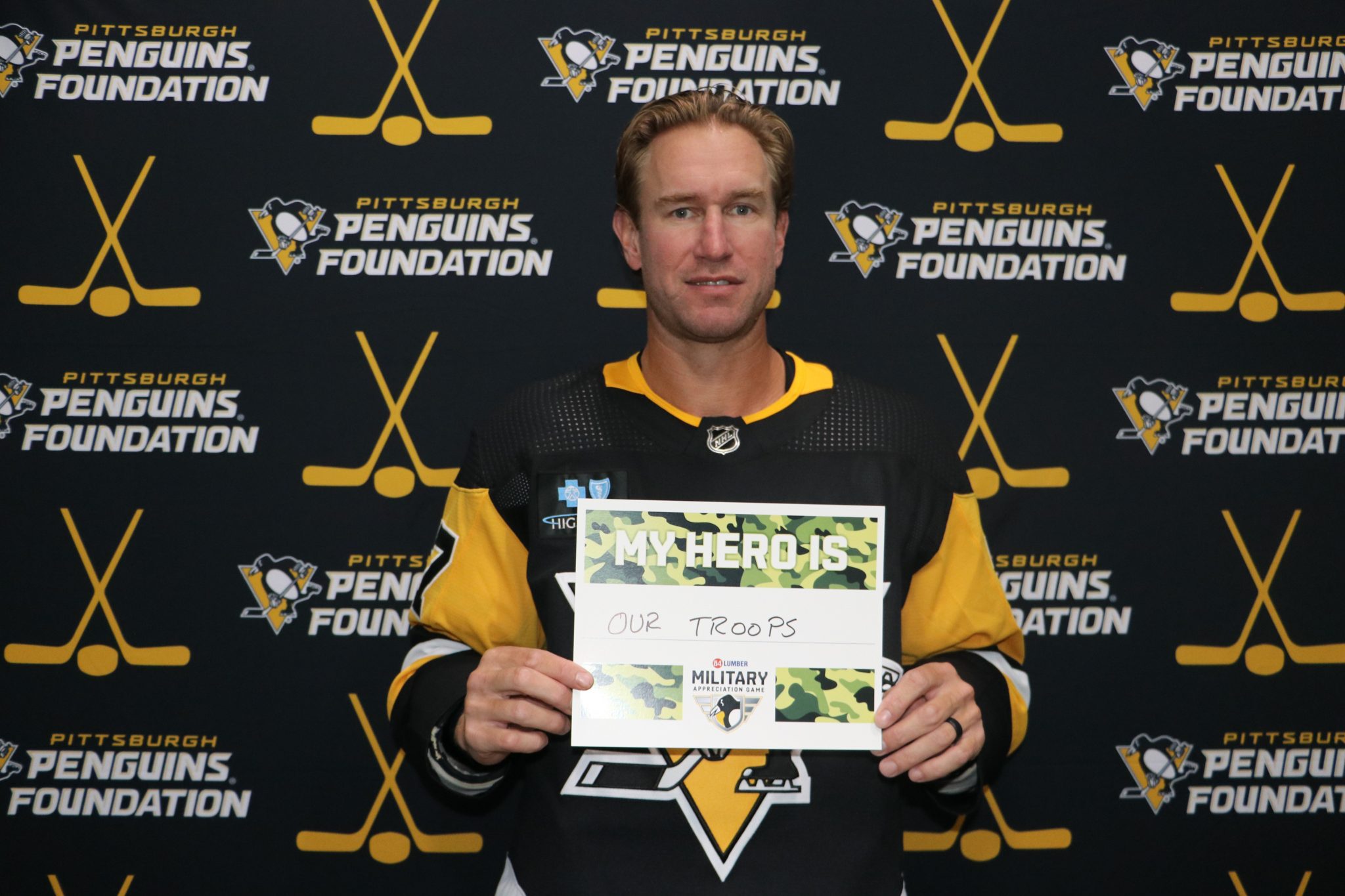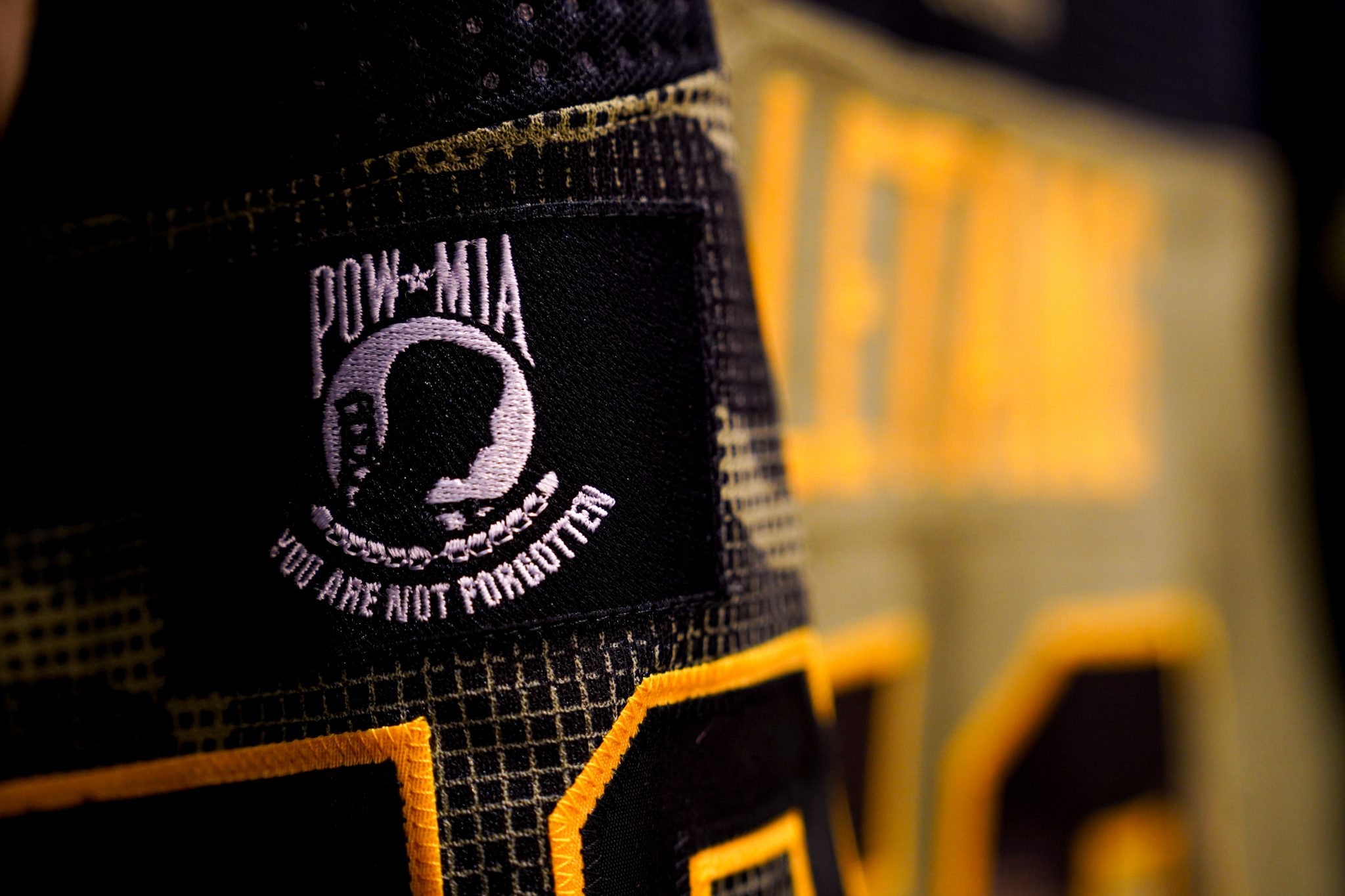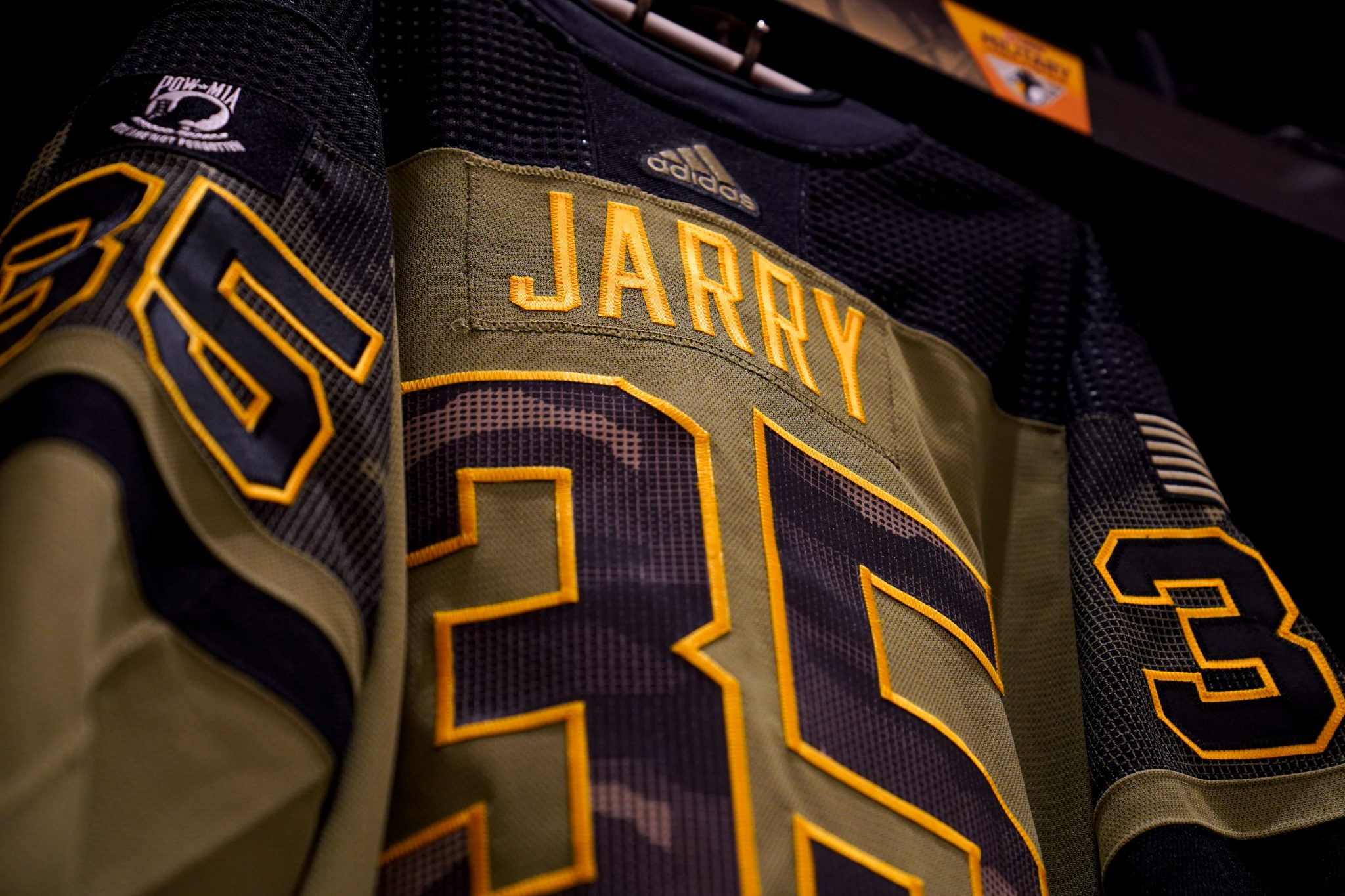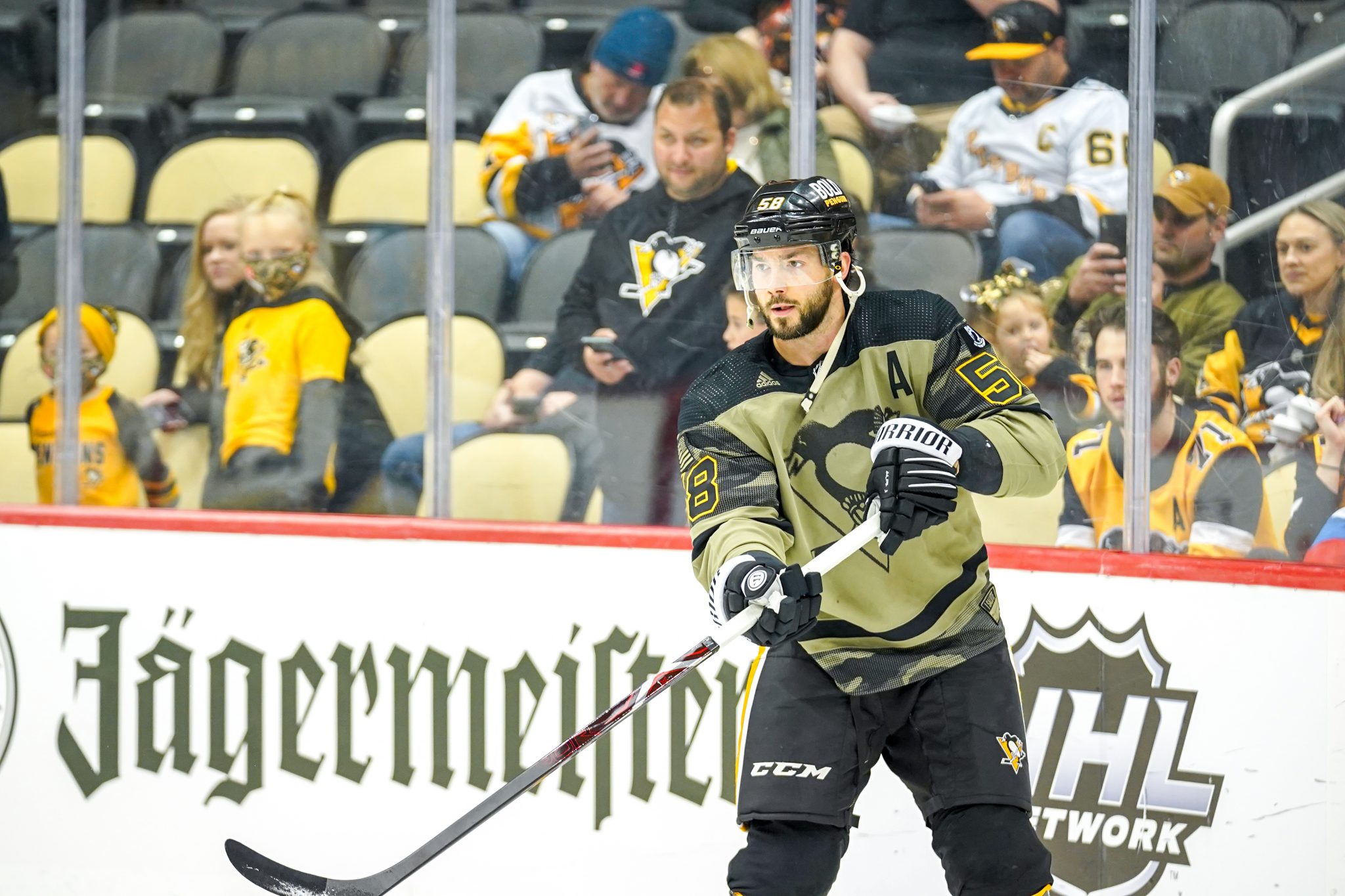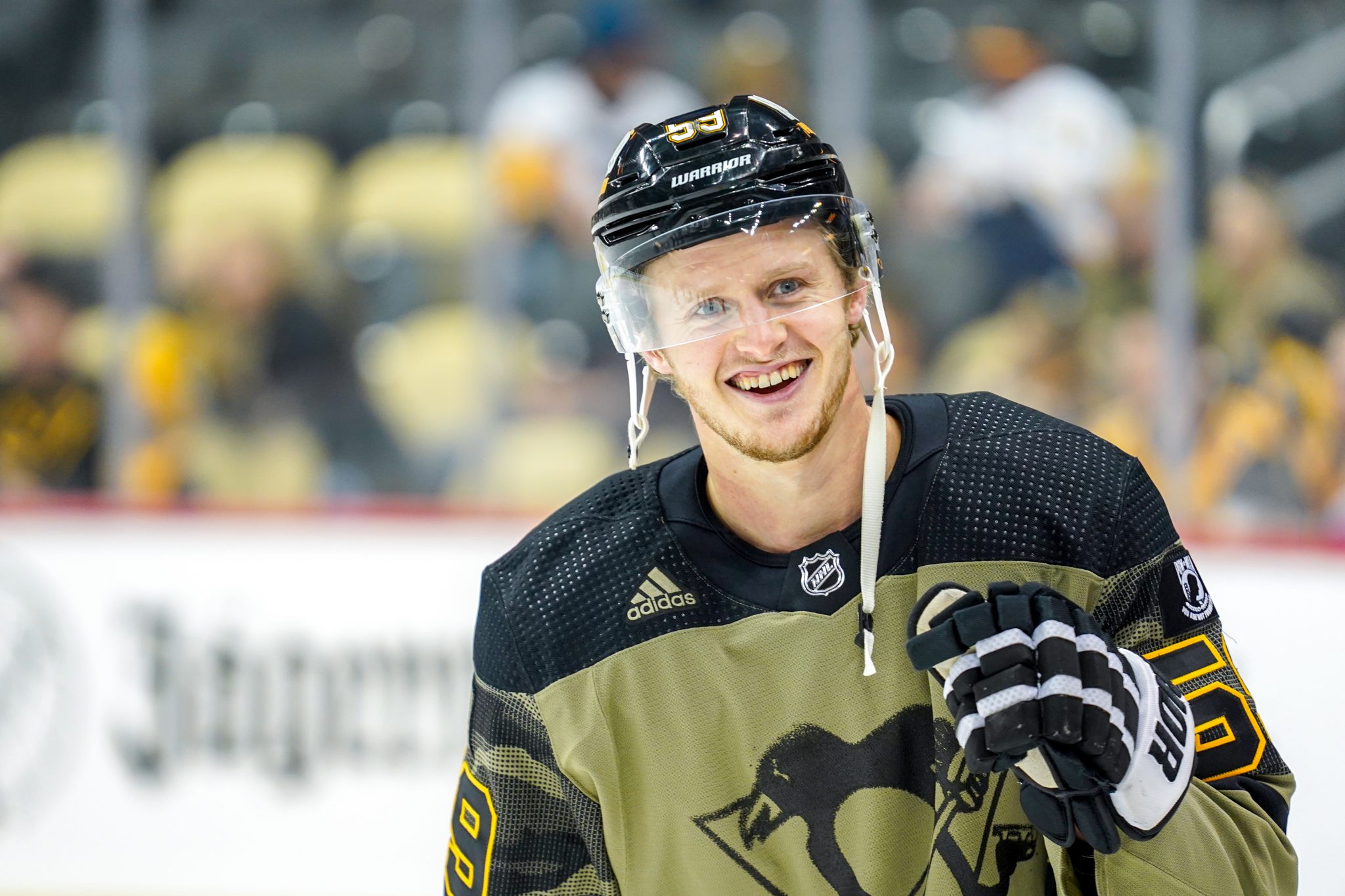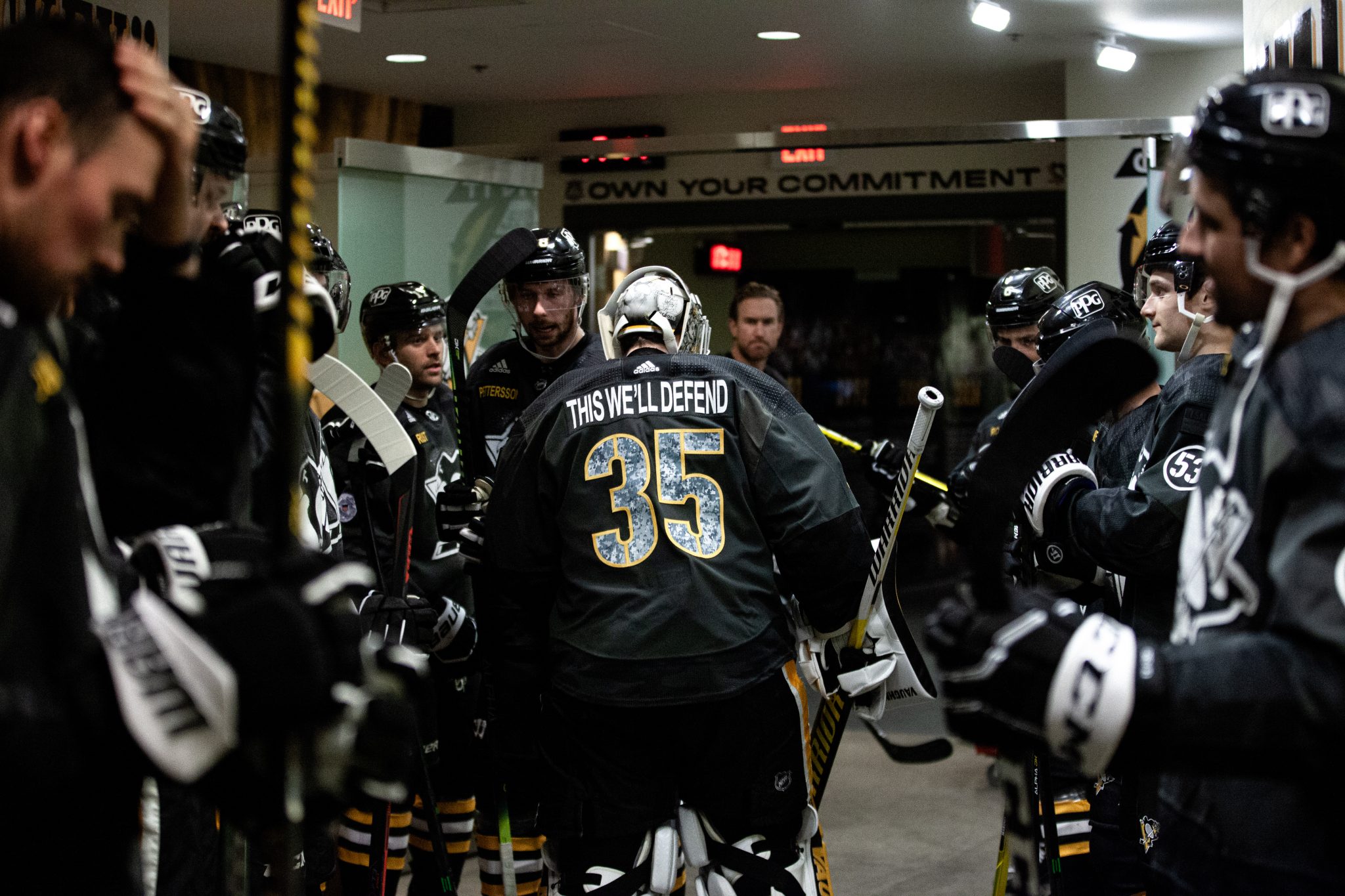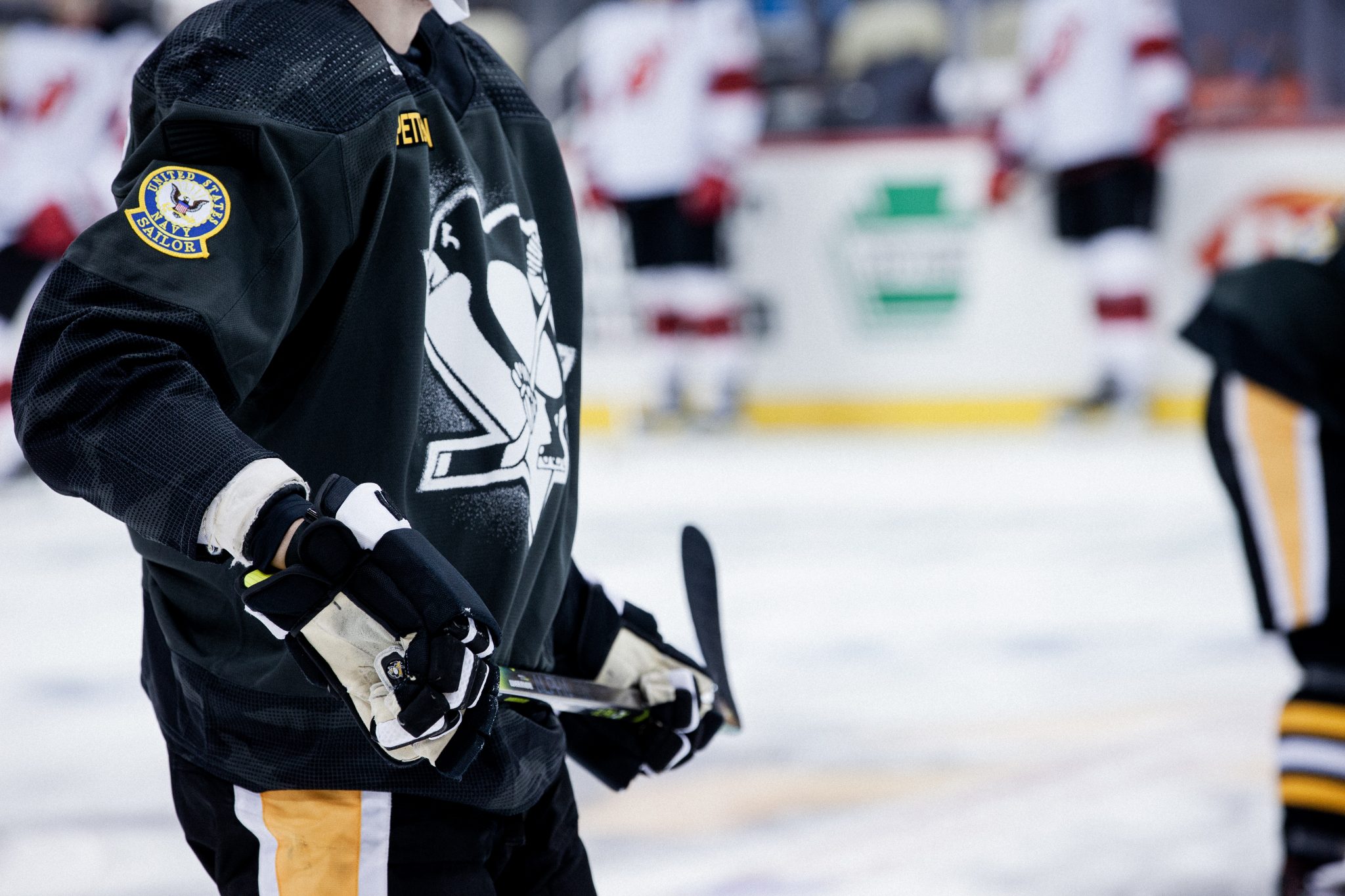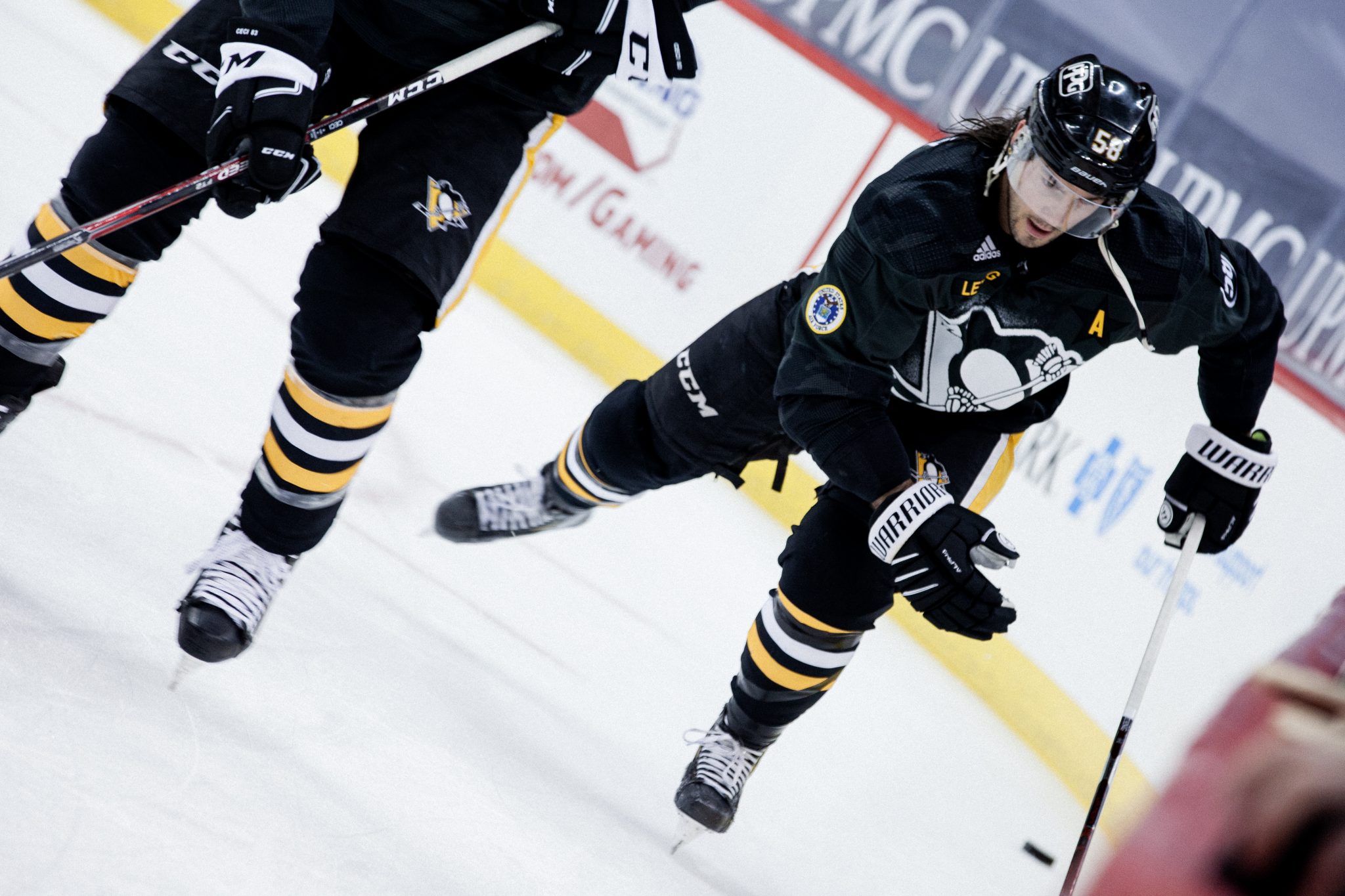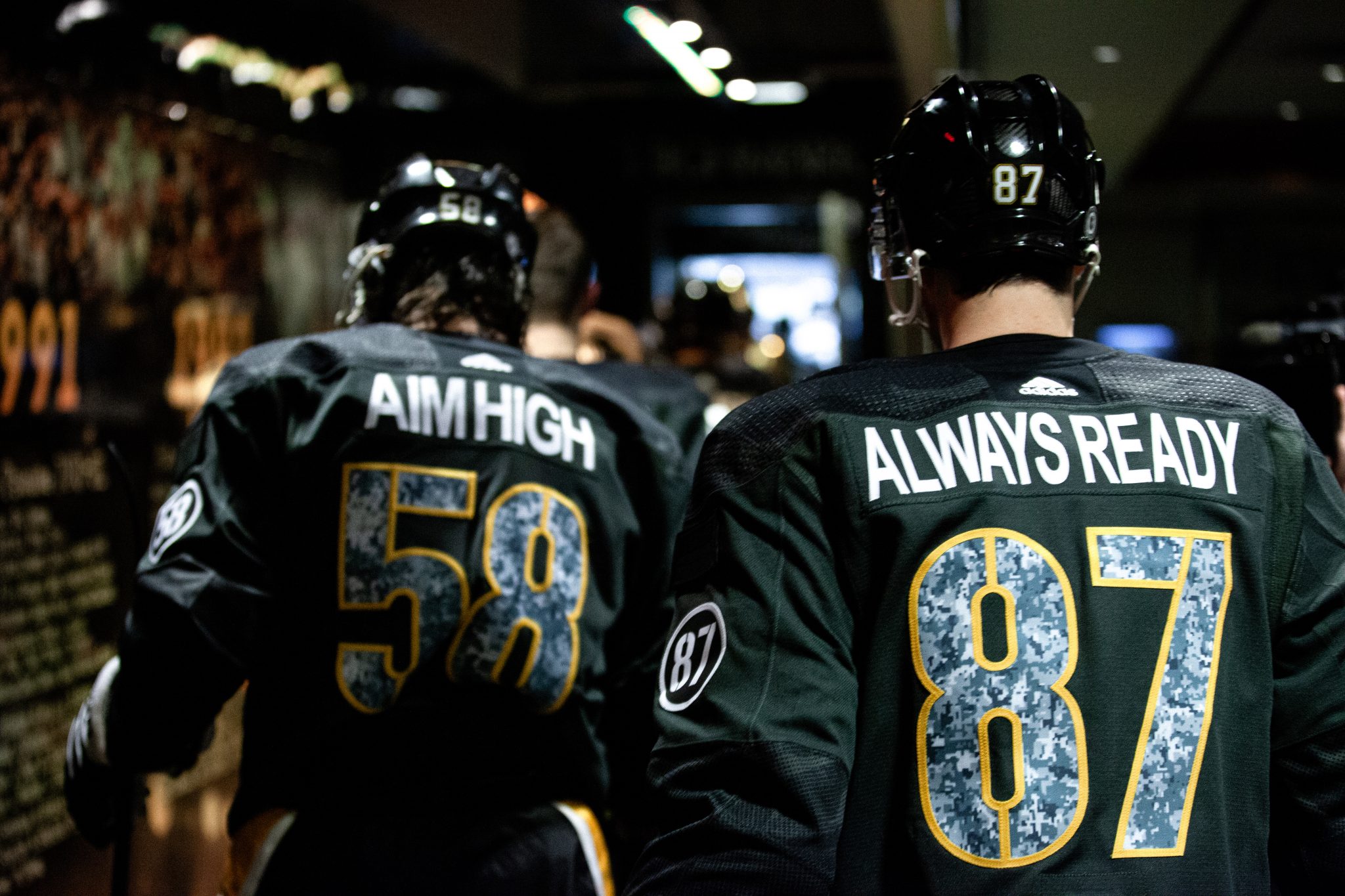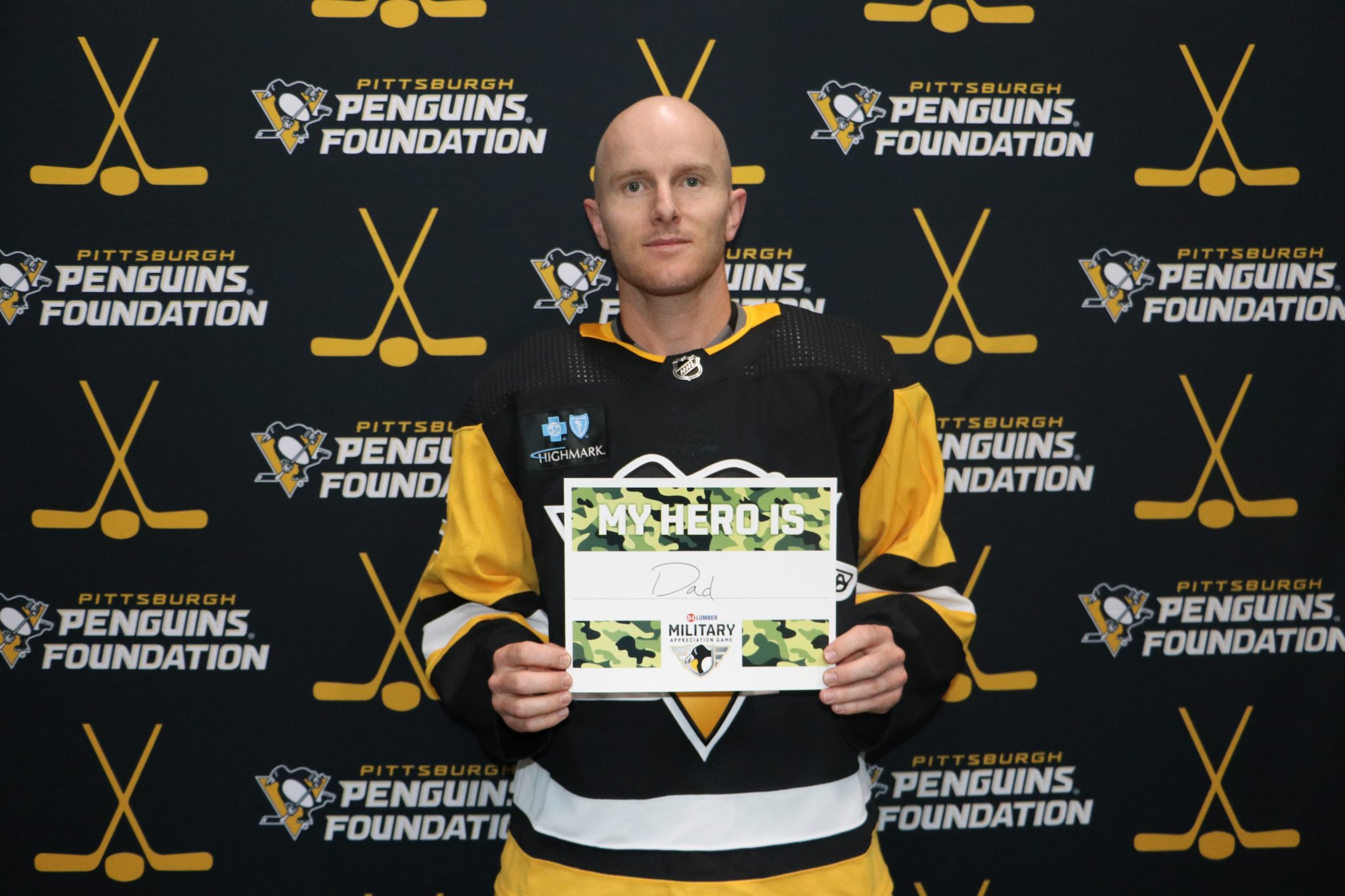 The Penguins Foundation proudly supports our active-duty military members and veterans and honors their service to our country through various initiatives in an effort to thank them for their sacrifices for our freedom.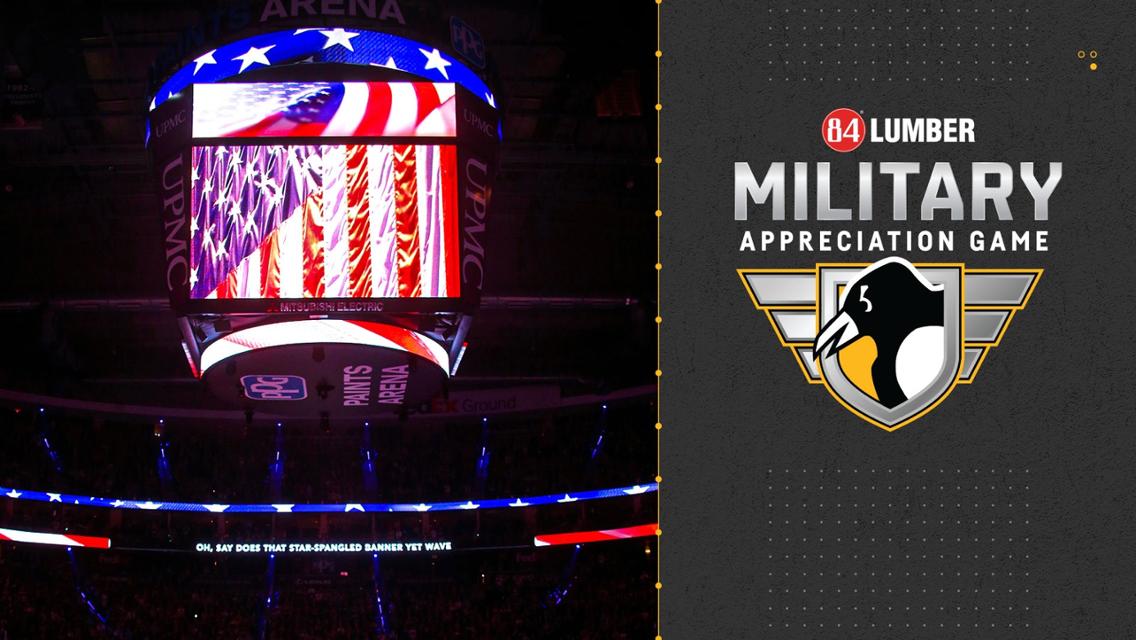 Military Appreciation Game
84 Lumber was named the presenting partner of the Pittsburgh Penguins' Military Appreciation Platform and Game, which will take place on Saturday, November 11 versus the Buffalo Sabres. The Penguins and 84 Lumber will partner for the Military Appreciation Game and several other initiatives to celebrate those who have fought, and continue to fight, for our freedom every day.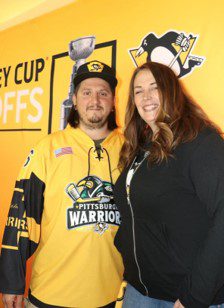 Military Salute
The Military Salute Presented by GetGo is an initiative hosted to honor current members of the military and veterans. The Pittsburgh Penguins Foundation partners with a different military-based organization each month in order to select recipients. After a recipient is chosen, they are given the opportunity to attend a Pittsburgh Penguins game and receive an in-game tribute.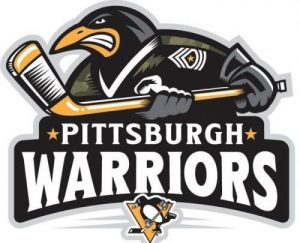 Pittsburgh Warriors
Pittsburgh Warriors Hockey is a 501(c)(3) organization of honorably discharged service members with a service-connected disability united around hockey and dedicated to provide a cathartic experience, promote physical and mental healing and growth as well as to enable team members to be even more productive members of society.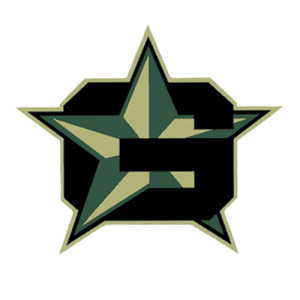 Johnstown Generals
The Johnstown Generals are a veteran hockey team with members from multiple branches of the United States Armed Forces. The extended sense of brotherhood helps transition team members from the battlefield to civilian life, using hockey to assist with the process.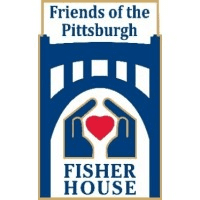 Fisher House
Fisher House Foundation builds comfort homes where military & veteran families can stay free of charge, while a loved one is in the hospital. These homes are located at military and VA medical centers around the world.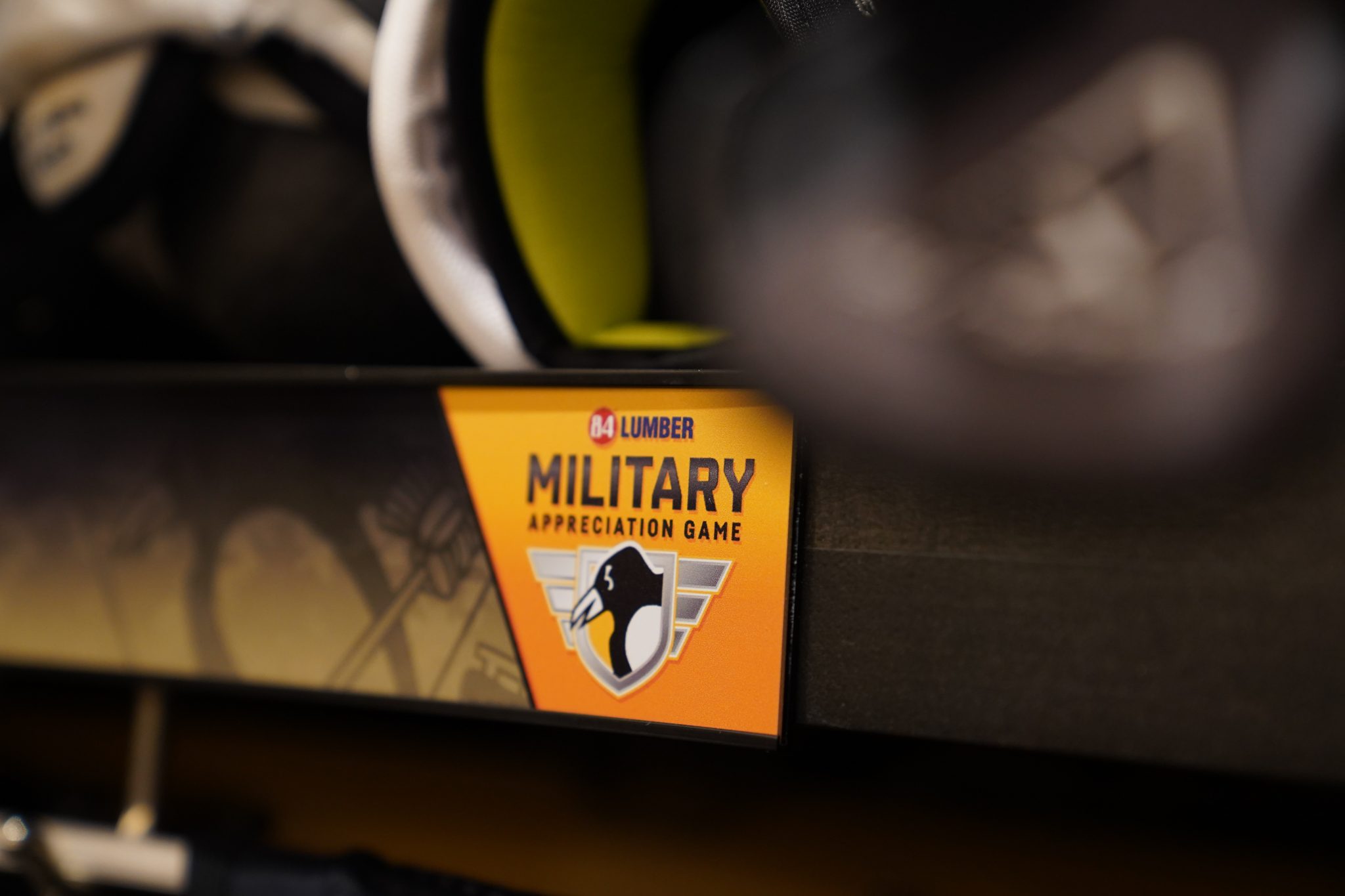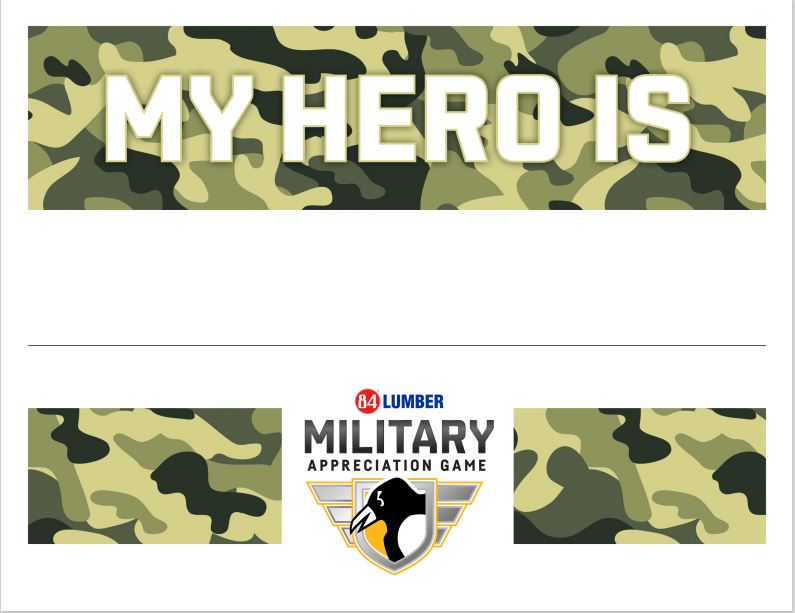 "My Hero Is" Card
Download and complete your own card to salute a current member of our military or veteran. Please feel free to share your hero with us! Tag @pensfoundation on social media!