Current Player Initiatives
Each season, the Pittsburgh Penguins players join the Penguins Foundation to be champions of our local youth through the power of hockey. Here are a few recent initiatives by the Pens that have positively impacted kids in our community.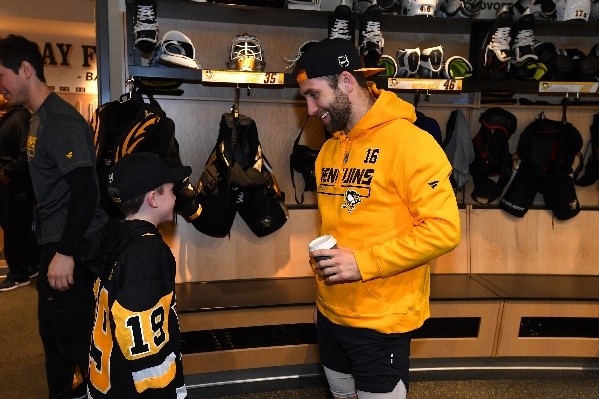 Penguins for a Day
Each season, children from the Make-A-Wish Foundation are signed to honorary one-day contracts making them official Pittsburgh Penguins for the day. These new team members are geared up in their very own custom Pens jerseys prior to hitting the ice for a full day of memories with their hockey heroes.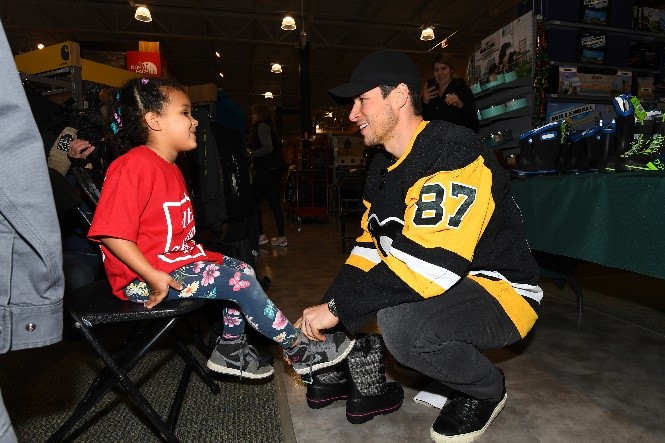 Project Bundle-Up
When autumn leaves fall, it marks the time of year for the Penguins Project Bundle-Up Shopping Day in partnership with the Salvation Army and DICK'S Sporting Goods. After a team practice, Penguins players spend an afternoon shopping with children in need of outerwear for the cold winter months. The children depart with new coats, boots, hats, gloves and scarves - along with autographs from their favorite Pens players.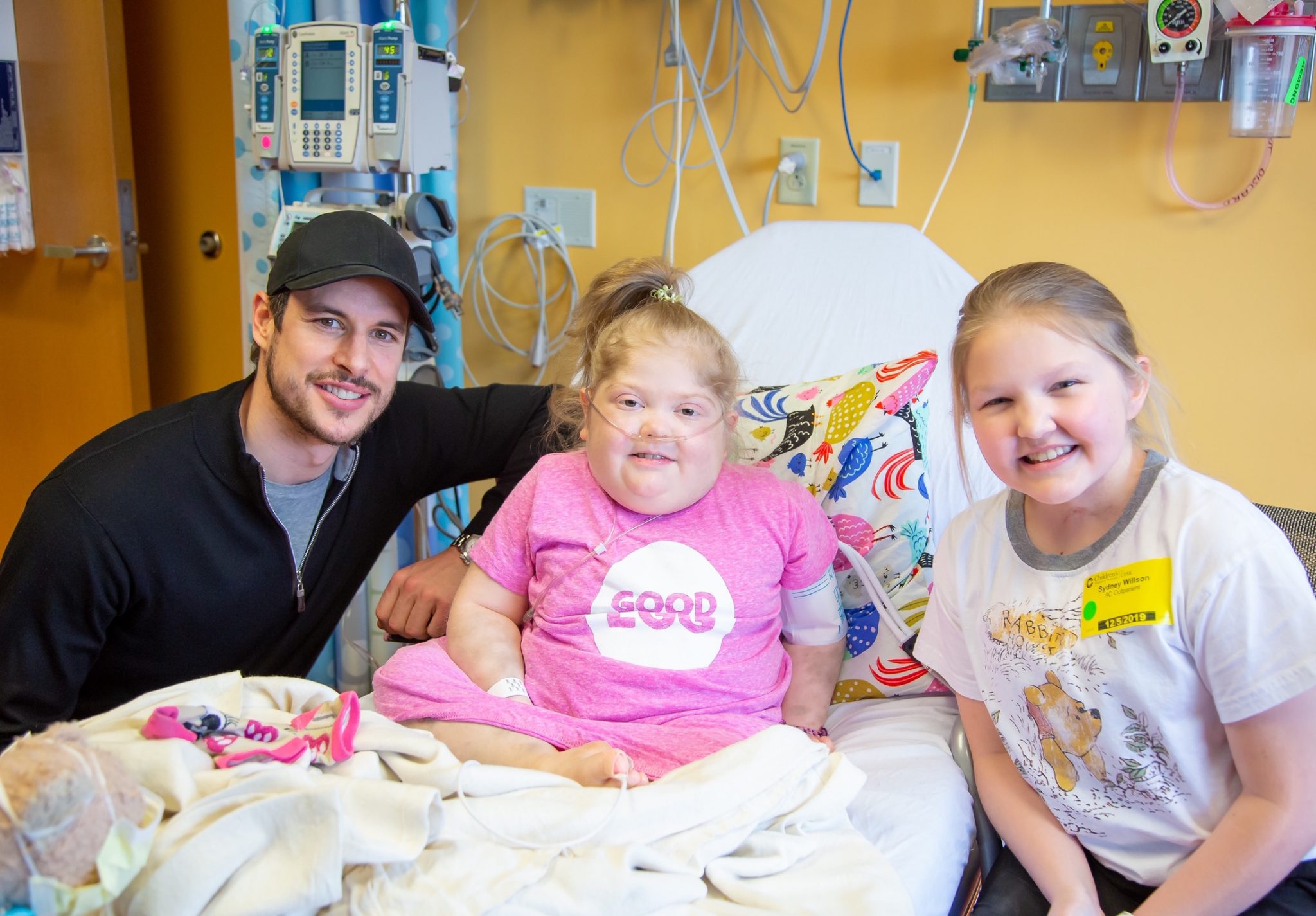 Children's Hospital Visit
A Christmas tradition that began in the early 1980s, the annual Penguins Children's Hospital Visit is truly an incredible and spirited event. During the visit, each player shares the joy of the holidays with the kids staying at UPMC Children's Hospital of Pittsburgh by stopping by each child's room and providing special gifts selected by the team.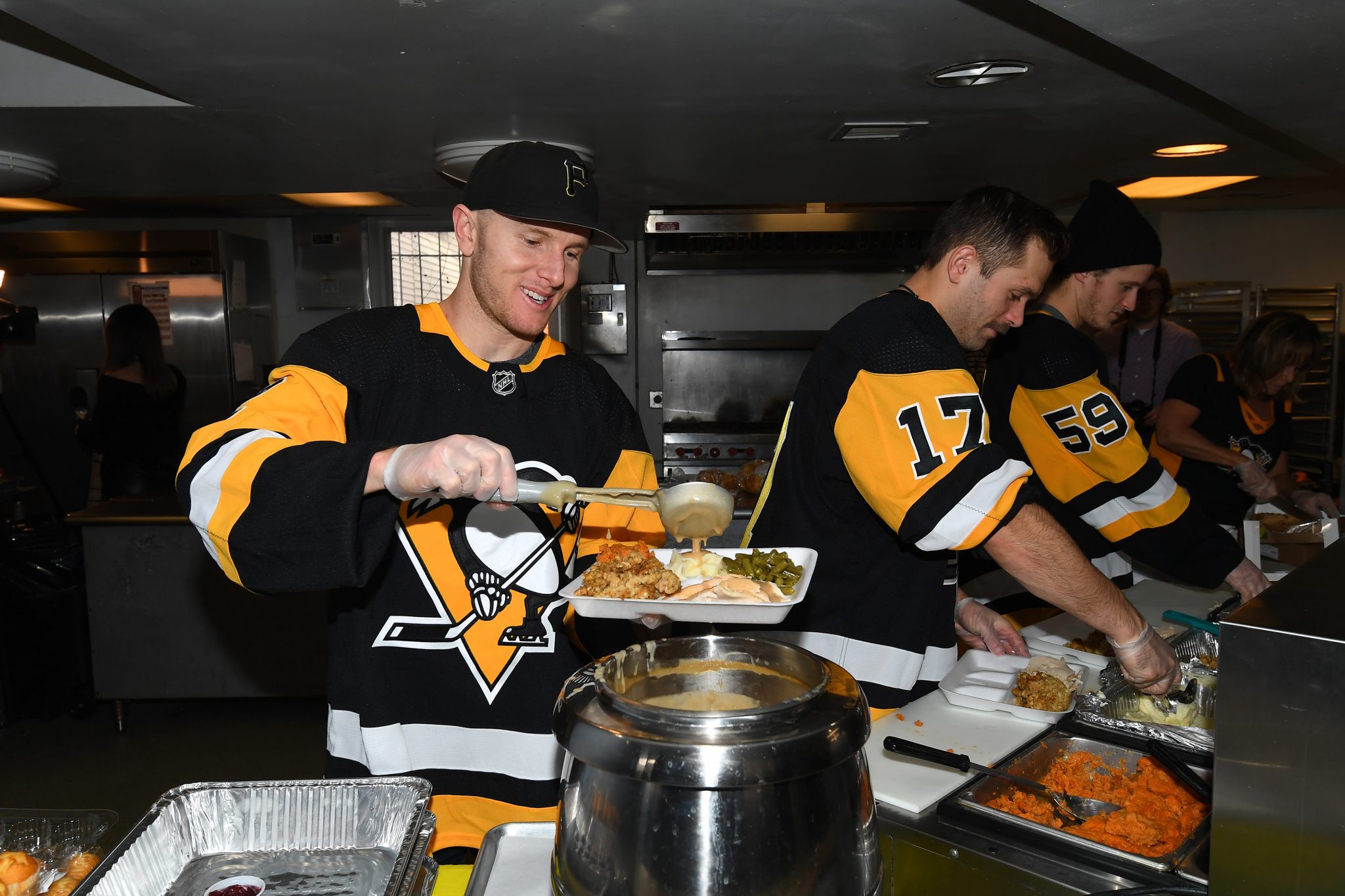 Rainbow Kitchen Meal Serve
American born players annually visit the Rainbow Kitchen to serve a Thanksgiving meal leading into the holiday season. The Penguins players are proud to assist Rainbow Kitchen, which provides a vital safety net for hungry children, struggling families, low-income elderly, disabled individuals and local residents who are homeless or unemployed.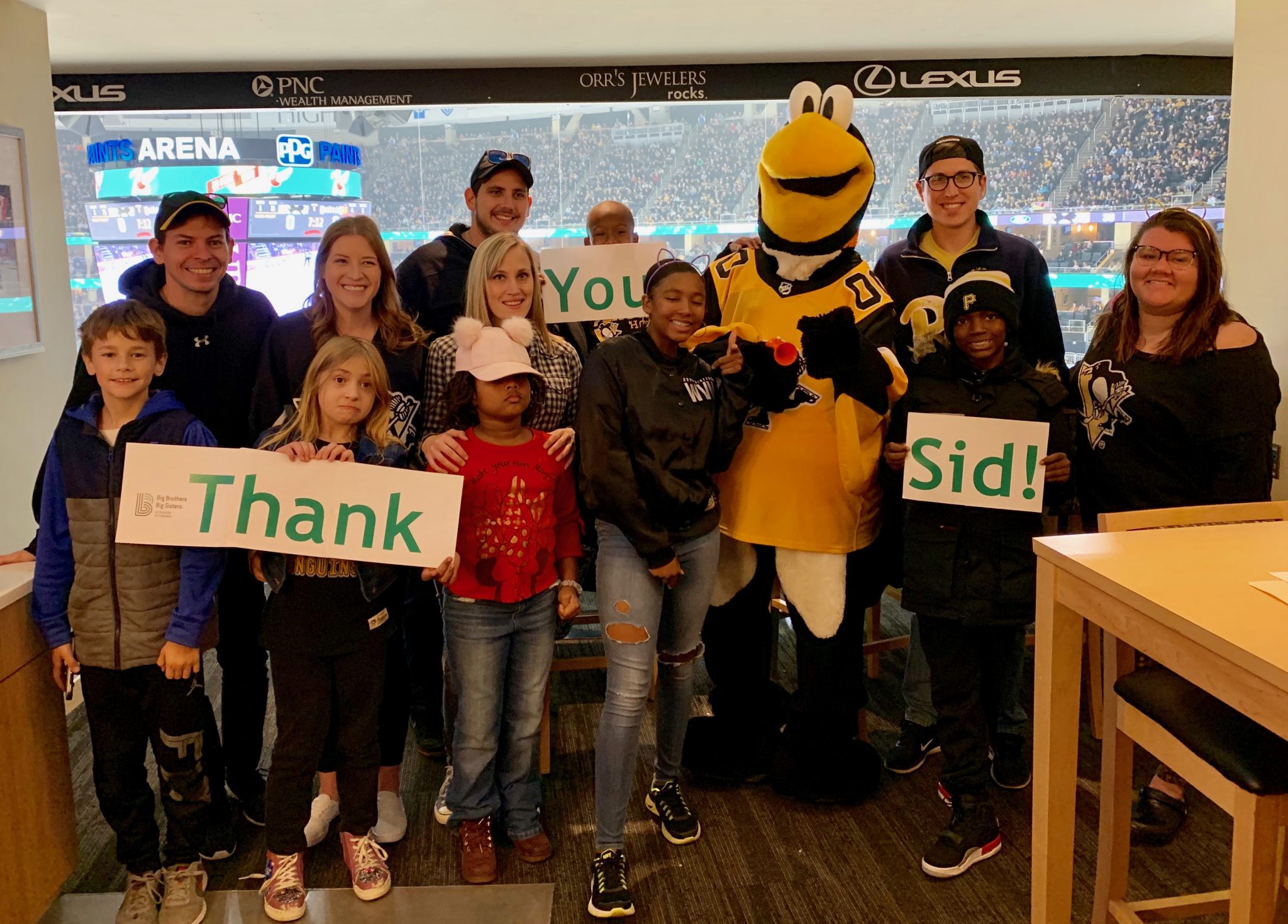 Charity Suites
Sidney Crosby and Evgeni Malkin welcome children from local charities to their own personal suites to enjoy Penguins home games. These special gameday guests are treated to an in-game welcome announcement, visit from Iceburgh and a gift from their player host as a memento to remember the game.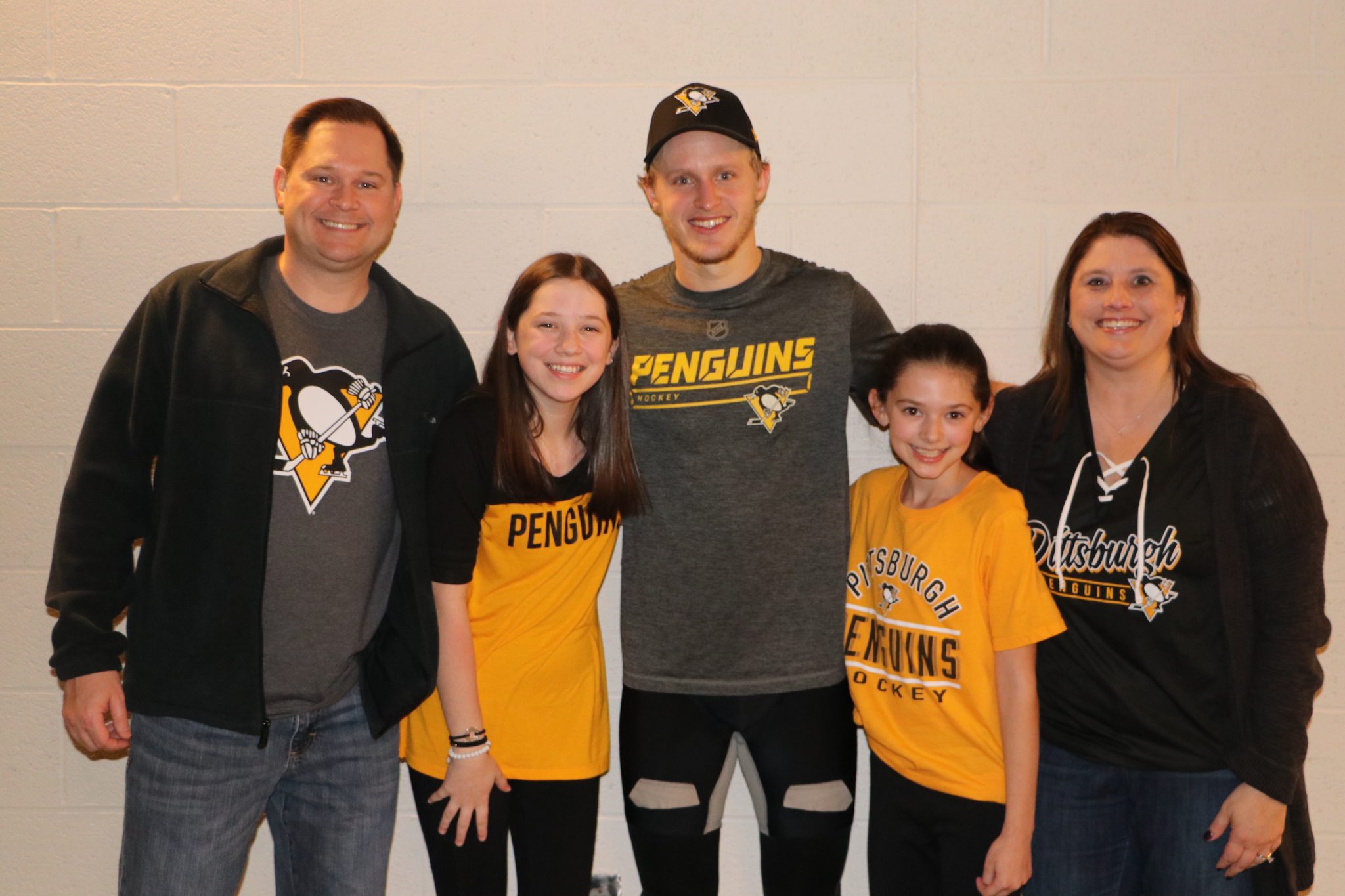 Hearts of Gold
Jake Guentzel's Hearts of Gold program celebrates children in our community with congenital heart defects. Since the program's launch, Jake has supported both Mended Little Hearts of Southwestern PA and UPMC Children's Hospital through Hearts of Gold. From inviting families to join him at a Pens game to donating proceeds from Wubbanub sales, Jake's efforts show that the strongest hearts are in our littlest fans.
Seats for Strength
Through Seats for Strength, Bryan Rust welcomes children with a behavioral health diagnosis to Pens home games at PPG Paints Arena. Seats for Strength focuses on providing these families with a memorable experience both during the game and post-game when meeting Bryan. Since Seats for Strength began, Bryan has supported local kids from the Allegheny Family Network and COOL Zone program in partnership with UPMC Western Behavioral Health.