HOW MAY WE ASSIST YOUR MISSION?
At the Pittsburgh Penguins Foundation, we believe that being a good citizen is just as important as the work we do on and off the ice. Each season, the Foundation supports local charities in a number of ways. How can we assist your organization and your goals?
Hockey is for Everyone!
In-Kind Donation Requests
Are you holding a fundraiser? We may be able to help!
Organizations must meet the following criteria to qualify for an in-kind donation:
• Organization must be a registered bona fide 501(c)(3) and must be located in Southwestern Pennsylvania, Northeastern Ohio or Northern West Virginia.
• The donation must be used as a silent auction or raffle item; it should NOT be used as a door prize.
• We do not accept requests for tickets.
• All donations must be picked up or a mailing address needs provided.
• Donations are generally a Penguins themed goodie bag or an autographed player print that can be used to create a Penguins gift basket for your event.
• Larger donations of tickets, autographed memorabilia, etc. are considered on a case-by-case basis.

Event or Sponsorship Requests
Are you holding an event? We may be able to help!
The Foundation strives to support initiatives that align with our 4 Pillars: Education, Wellness, Community, and Youth Hockey along with these guidelines:
• The Foundation donates to nonprofit and charitable fundraising events throughout the local, western Pennsylvania tri-state area.
• We do not donate to individual fundraisers for national campaigns (i.e. United Way, Relay for Life, etc.).
• The Foundation will only donate to an organization once in a 12-month period.
• Please note that we do not consider requests for for-profit organizations/groups or if the request would not be used for fundraising initiatives.
• The Foundation does not accept items (i.e. jerseys, sticks or photos) from any organization to be autographed for fundraising events. Any items sent to us or dropped off will automatically be returned to the sender.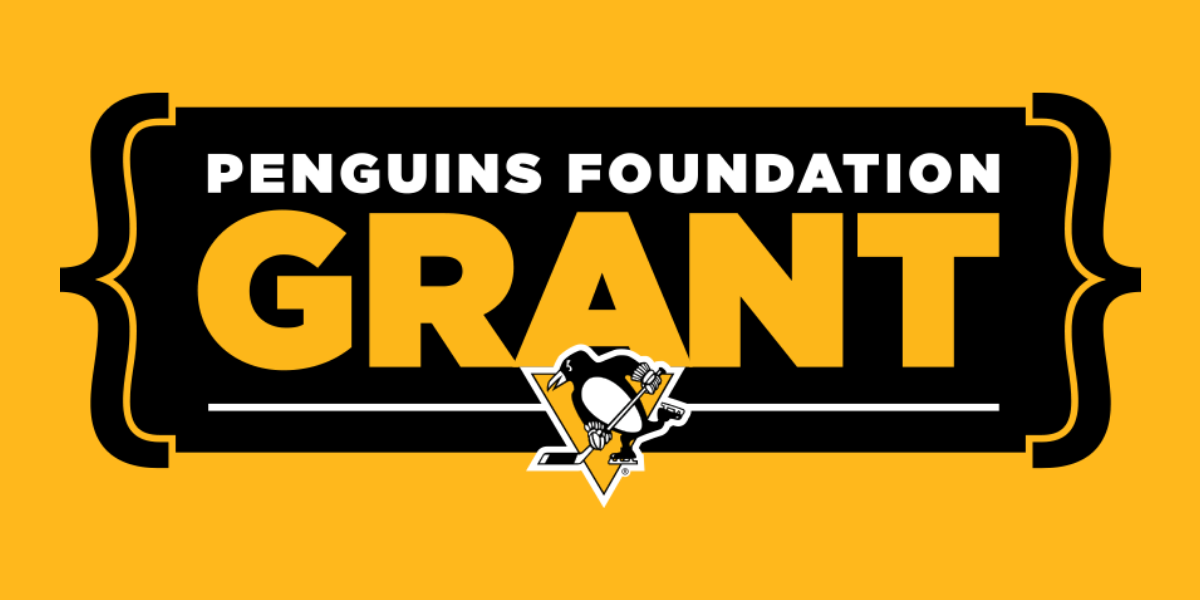 Penguins Foundation Grants
The Penguins Foundation Grants cycle is currently closed and will reopen in January 2024. To learn more about our Penguins Foundation Grants, visit the Pittsburgh Penguins Foundation Grants section of our website !