PPS All-Stars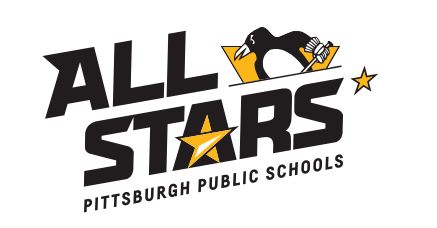 The Pittsburgh Penguins and the Penguins Foundation are increasingly focused on using the power of hockey to invest in the Pittsburgh community. PPS All-Stars deepens the team's existing relationship with the city's public schools and adds to the Penguins' free learn to skate and diversity hockey programs at the Highmark Hunt Armory community rink in Shadyside.
Mentoring Program
The PPS All-Stars Mentoring Program is a part of the larger PPS All-Stars Program.
The PPS All-Stars Mentoring Program is supported by the Penguins Foundation and the Penguins office of Community Affairs and DEI. It is executed in collaboration with the Mentoring Partnership, which advances mentoring in Western PA to ignite community involvement, strengthen programs and empower all youth to succeed in life. The PPS All-Stars Mentoring Program provides everyday mentoring and career exploration opportunities to PPS middle school and high school students, leveraging Penguins executives, and staff to lead these in-school mentoring sessions.
Scholarship Program
The Pittsburgh Penguins PPS All-Stars NEED Scholarship Program is part of our ongoing commitment to supporting Pittsburgh Public Schools students.
NEED is a nonprofit college access program that will provide scholarship fund administration. This scholarship program is open to students who are current PPS seniors who fit NEED criteria. Funding from the PPS All-Stars NEED Scholarship Program provides resources to selected students who plan to attend any accredited college, university, trade, or technical school that is eligible for the federal Pell grant. The first scholarships will be awarded in 2023 to 7 deserving students and funded by the Penguins Foundation.
Ticketing Program
During the 2022.23 season the Pittsburgh Penguins and Penguins Foundation provided tickets to selected home games to PPS students
During its inaugural season, the PPS All-Stars program provided free tickets to a Penguins hockey game at PPG Paints Arena for all K-8 students and educators within Pittsburgh Public Schools. Each eligible PPS student, teacher, and staff received access to redeem two (2) tickets and vouchers for a complimentary food item and drink, courtesy of Aramark.

For questions or further information, please contact: communityinitiatives@pittsburghpenguins.com