Holiday Programs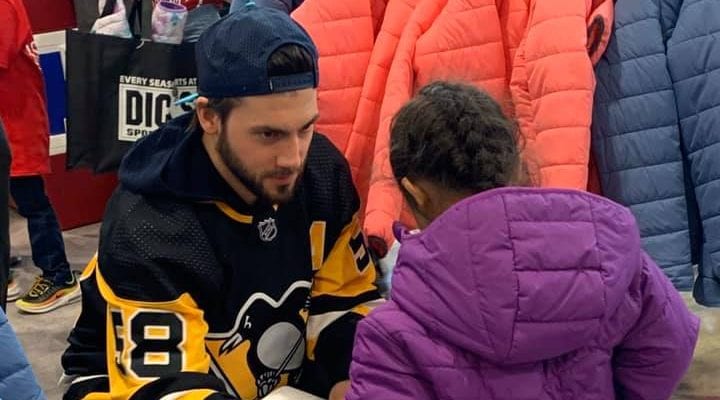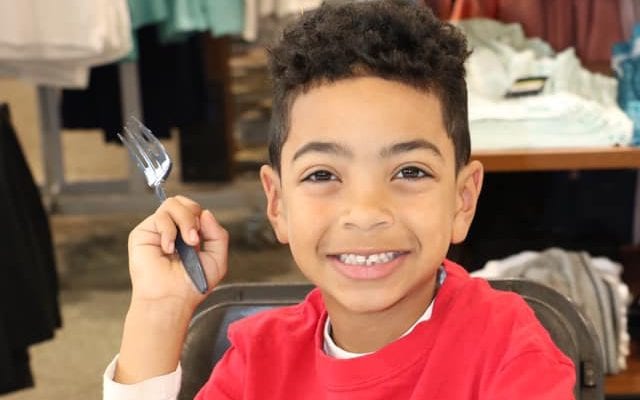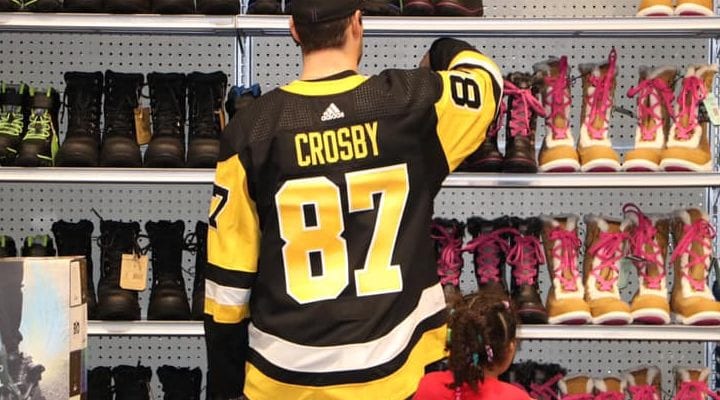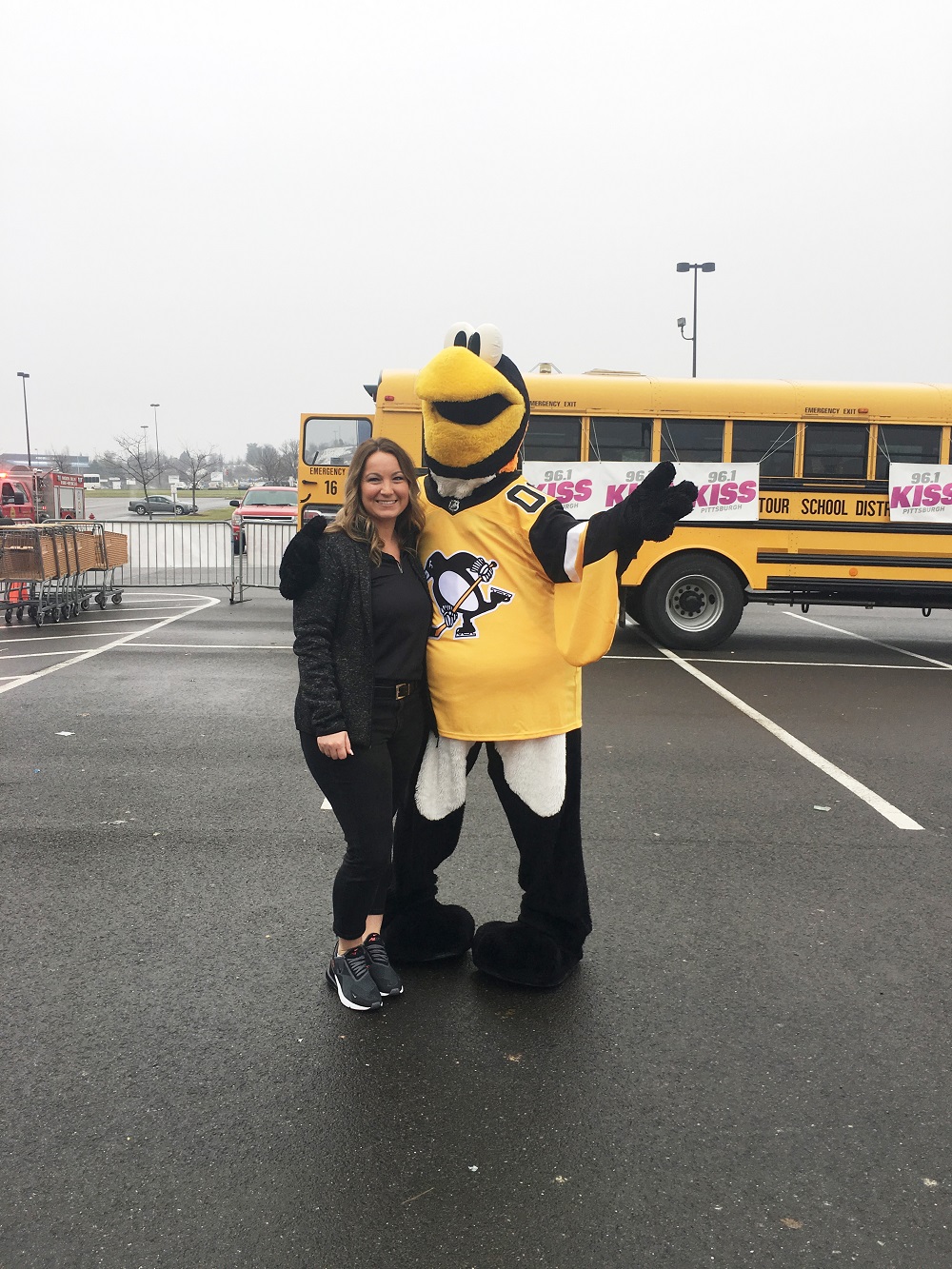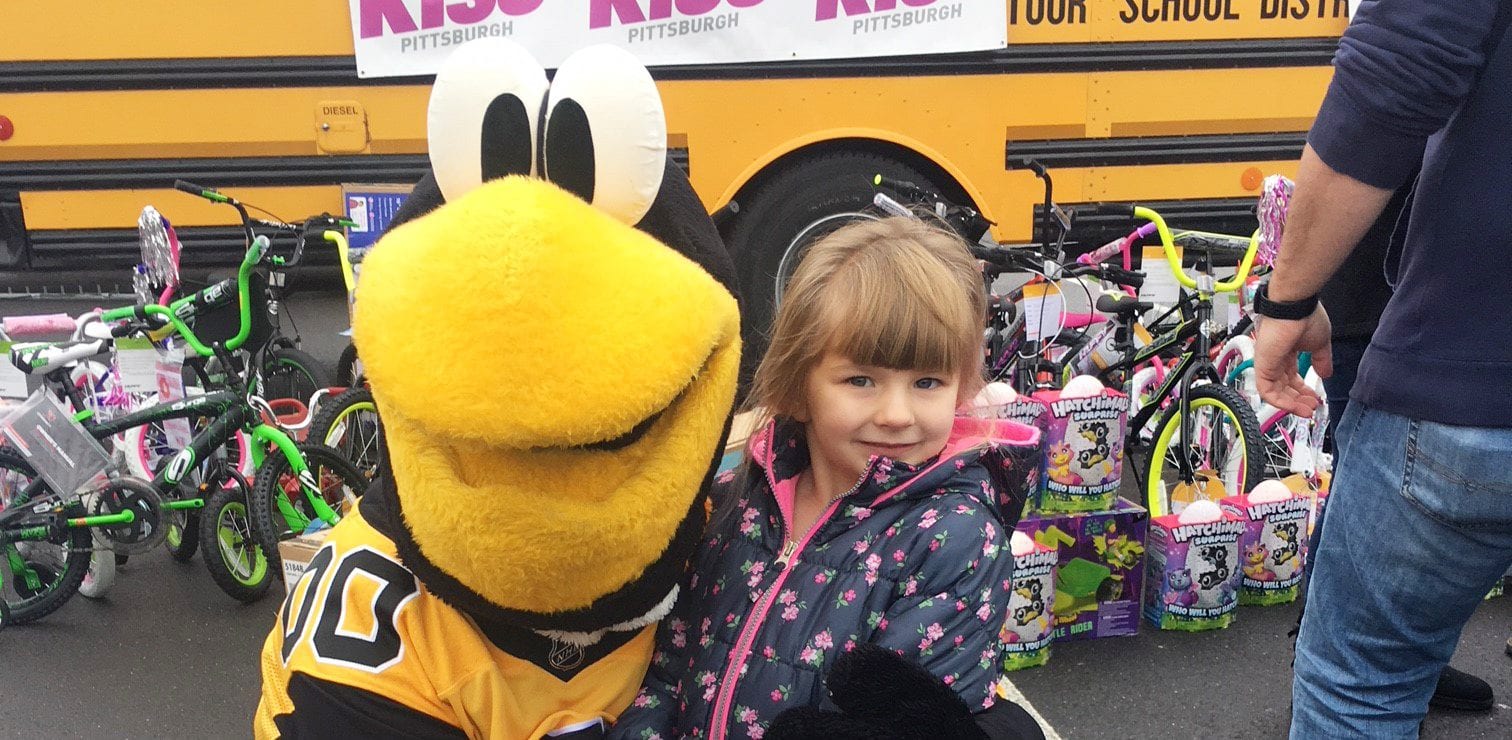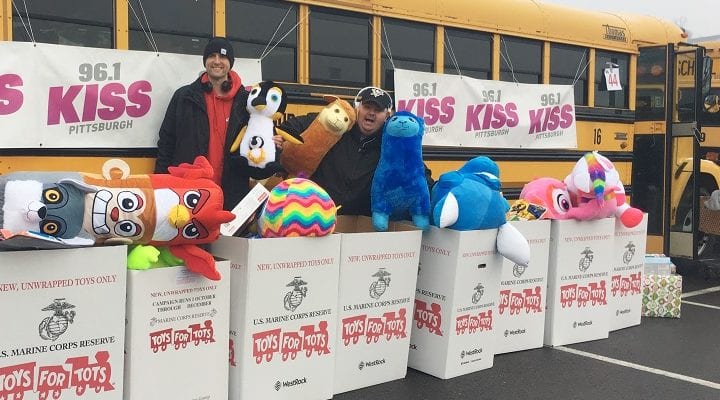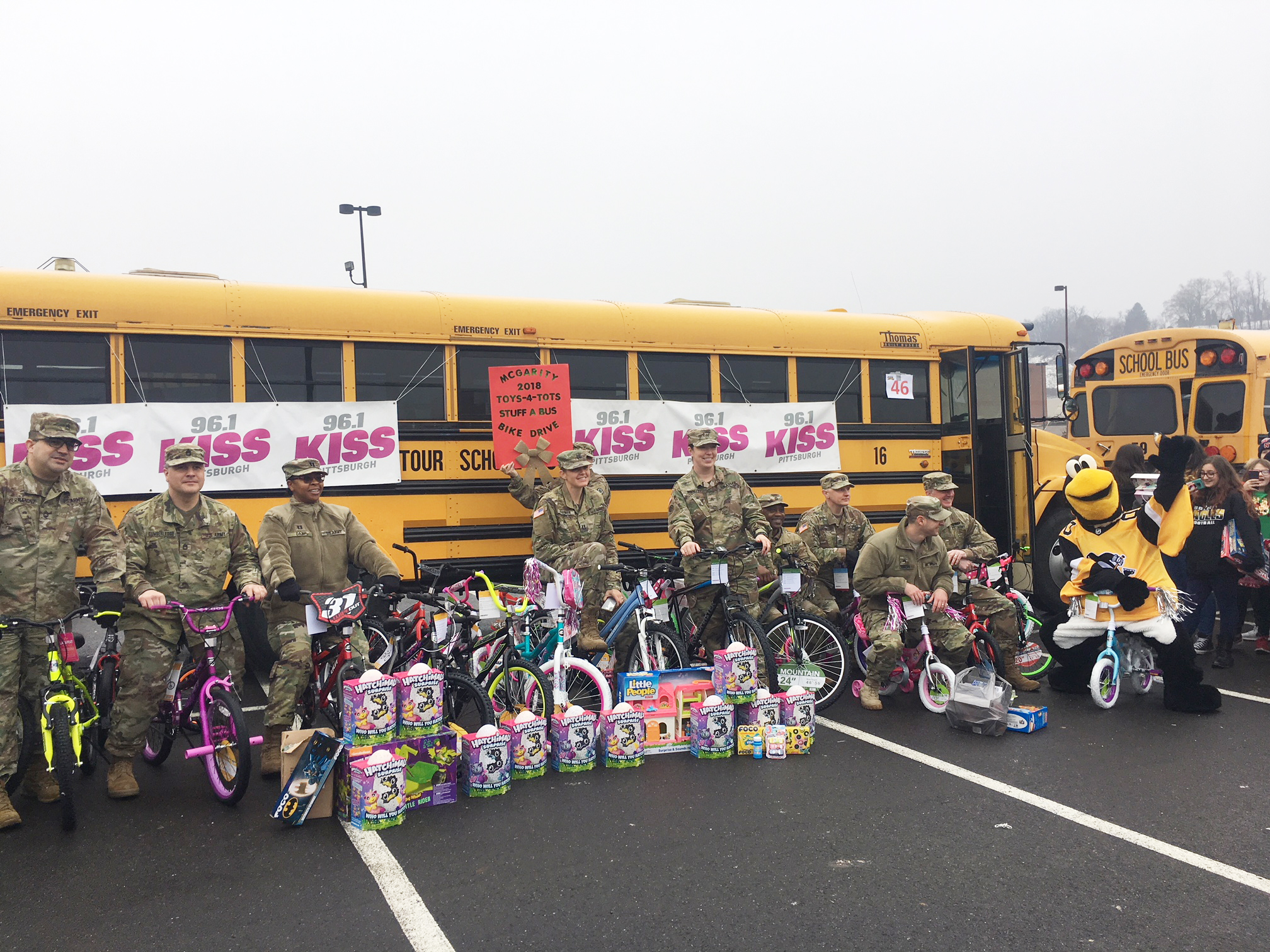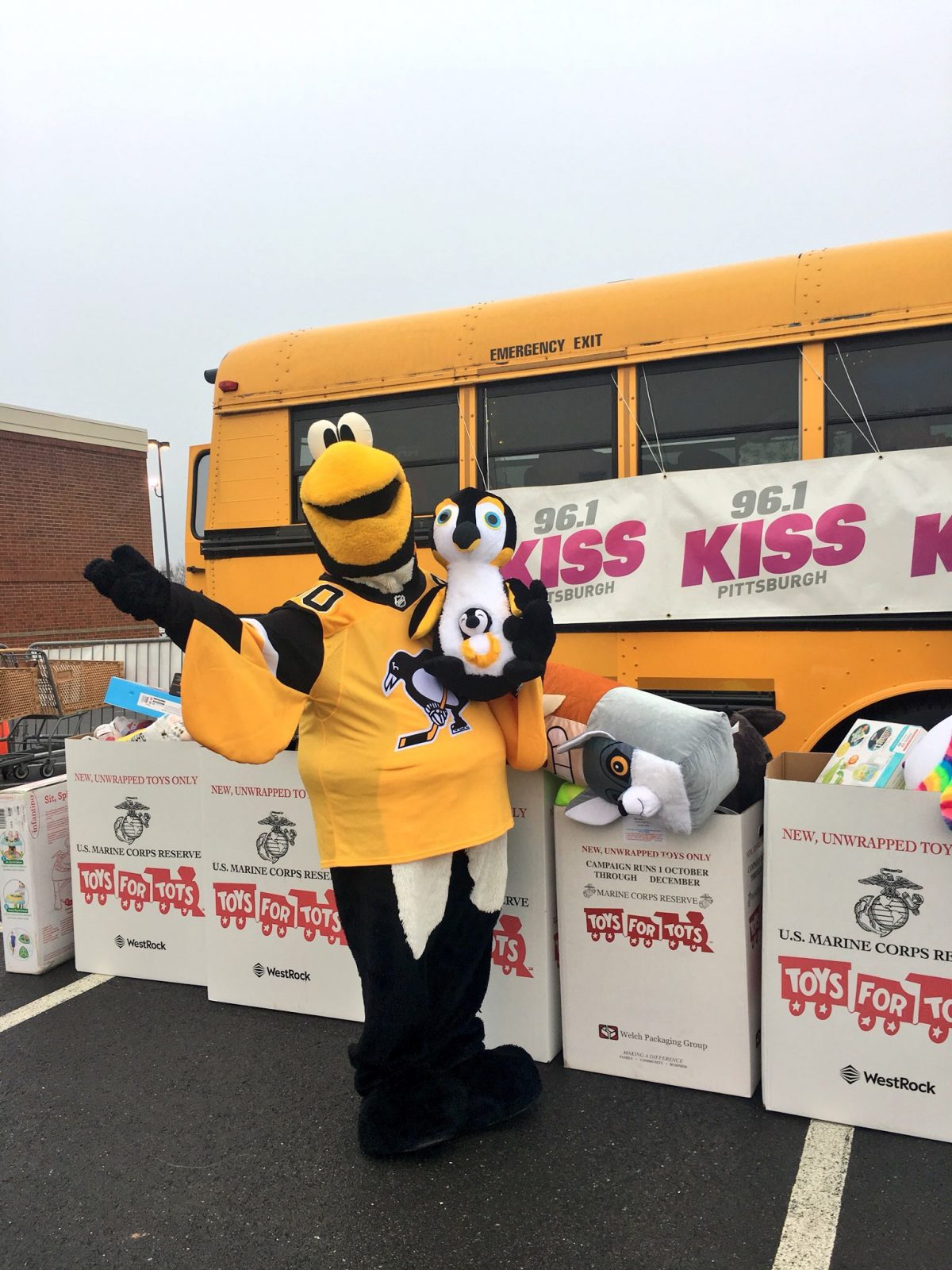 Our holiday programs help the Pittsburgh Penguins spread joy and cheer each November and December.
35 +
annual visits to the Children's Hospital of Pittsburgh of UPMC
Children's Hospital Visit
The annual visit to Children's Hospital of Pittsburgh of UPMC is a team tradition that started in the early 1980s and continues to bring smiles to countless children and their families. During the week before Christmas, the Pittsburgh Penguins don Santa hats to visit with children at the Children's Hospital. Each year, the players visit with children and their families, room-to-room as they distribute a variety of gifts, sign autographs and ultimately spread holiday cheer.

100
Shoeboxes delivered a week before Christmas
Operation Shoebox
The Operation Shoebox program was designed to brighten the holidays for seniors residing in assisted living facilities who would not typically receive visits or gifts over the holidays. Penguins staff members from all departments donate beautifully wrapped Christmas gifts contained in shoeboxes.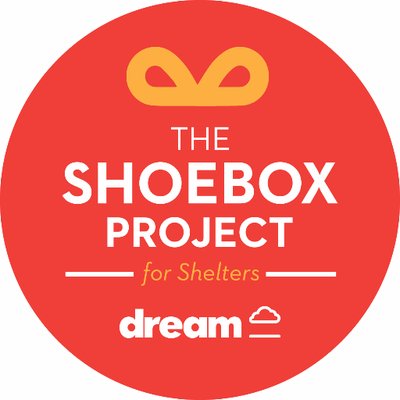 The Shoebox Project
Starting in December 2017, the Penguins Foundation and the Lady Pens are proud to support the Shoebox Project. With a monetary donation, as well as donated items, the Penguins wives and girlfriends provide shoeboxes filled with items that would help any woman feel special. Items include gift cards, skin care products, quality soaps and shampoos, make-up, chocolates and more! The stuffed shoeboxes will be donated to women's shelters in the Pittsburgh region to brighten the holidays.
70
Full school buses stuffed through Stuff-A-Bus in 2019
Toy Drive
Each December, the Penguins team up with the U.S. Marine Corps to host a Toys for Tots collection. In 2019, together with 96.1 KISS Radio, we were able to raise over $26,000 and stuff 70 school buses full of toys for underprivileged children in our community. To learn more about our efforts for the 2020 holiday season, visit 'Our Events' on our Main Menu and click 'Toy Drive.' There, you'll find information about how our collection efforts will grow even further thanks to the Lady Pens!
30
Local youths suited up for the winter season
Project Bundle-Up
When autumn leaves fall to a winter's wind, it marks the time of year for the Penguins Project Bundle-Up Shopping Day in partnership with the Salvation Army and DICK'S Sporting Goods. After a team practice, Penguins players spend an afternoon shopping with young children in need of outerwear for the cold winter months. The children depart the Shopping Day with new coats, boots, hats, gloves, and scarves - along with autographs from their favorite Penguins players.
Your help matters
We could not continue to do the work we do without your support.