Learn to Play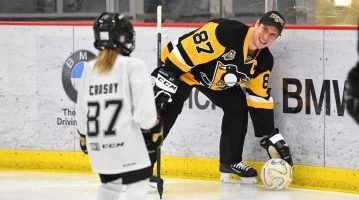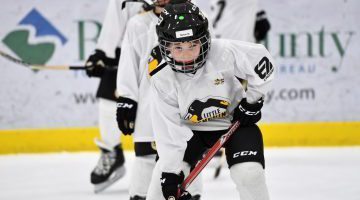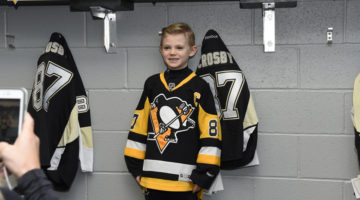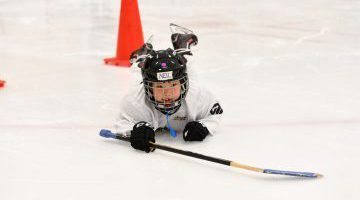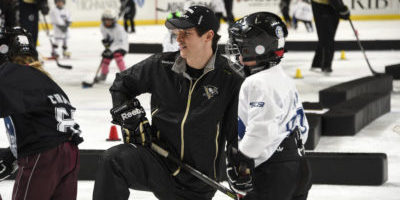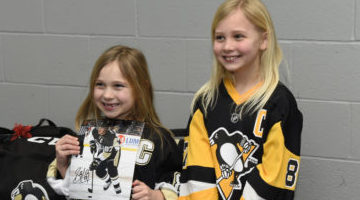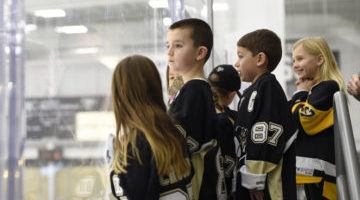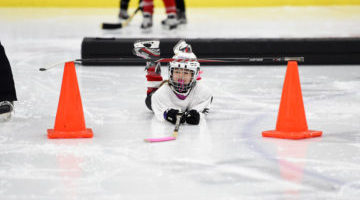 Little Penguins Learn to Play shares the excitement of our sport with our youngest fans, while teaching the game of hockey, thanks to the support of Sidney Crosby.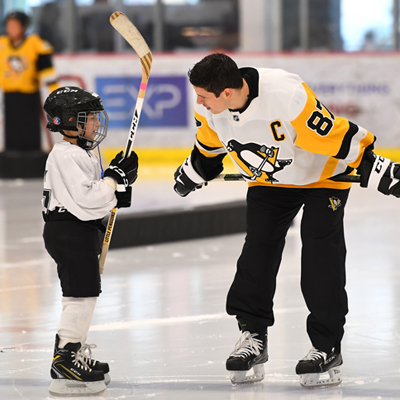 Little Penguins Learn to Play
With the tremendous support of Sidney Crosby, the Little Penguins Learn to Play program has given over 13,000 children throughout the tristate area an introduction to the sport of ice hockey since 2008. With assists from Reebox and DICK'S Sporting Goods, Little Penguins has increased participation in youth hockey among children ages 5 through 9 by providing free head-to-toe equipment, including skates, to all registered participants. In addition, the NHL and NHLPA have adopted the program, which is now a league-wide initative.
2,000 +
Full Sets of Equipment Provided Annually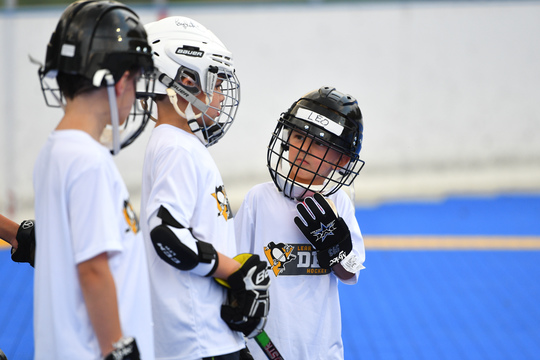 Learn to Play Dek Hockey
The Pittsburgh Penguins youth initiative has become the standard for excellence in learn to play. The success of the Little Penguins Learn to Play ice hockey program along with the Penguins organization's commitment to youth hockey in the region has led to an expansion of the Learn to Play program into dek hockey. With assistance provided by the NHL Industry Growth Fund, approximately 1,000 children will receive FREE head-to-toe dek hockey equipment.
1,000 +
Sets of Equipment Donated to Local Athletes
Want to Get in the Game?
Learn More About Our Learn to Play Program