Youth Hockey
The Penguins organization has created a vast array of youth hockey initiatives to engage children of all ages. Programs run the gamut of providing instruction to develop basic skills, teaching safety and good nutrition, encouraging teamwork, enhancing the athletes' knowledge of the game, and acknowledging their accomplishments.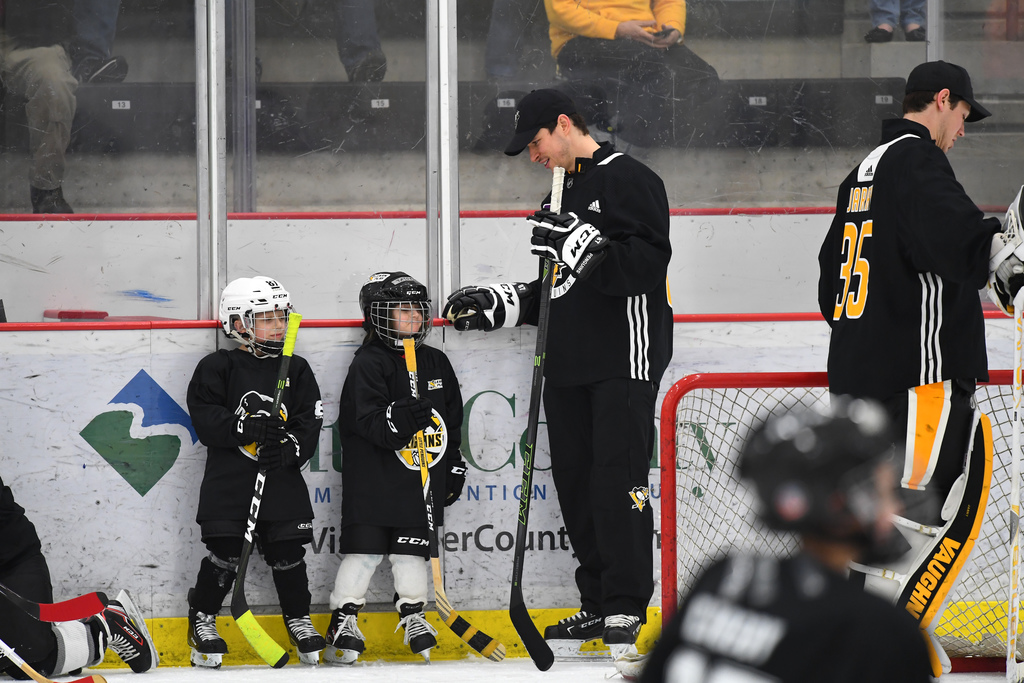 Little Penguins Learn to Play
Sidney Crosby's Little Penguins Learn to Play Hockey is an introductory program for children ages 5 to 9. The program aims to inspire families to join the sport. Little Penguins provides first-time participants FREE head-to-toe equipment, eight to ten weeks of age appropriate on-ice instruction, and certified coaching in a fun and safe atmosphere. Little Penguins is presented by the NHL and NHLPA with the support of Crosby, the Pittsburgh Penguins Foundation, DICK'S Sporting Goods, CCM and USA Hockey. For questions, please contact littlepenguins@pittsburghpenguins.com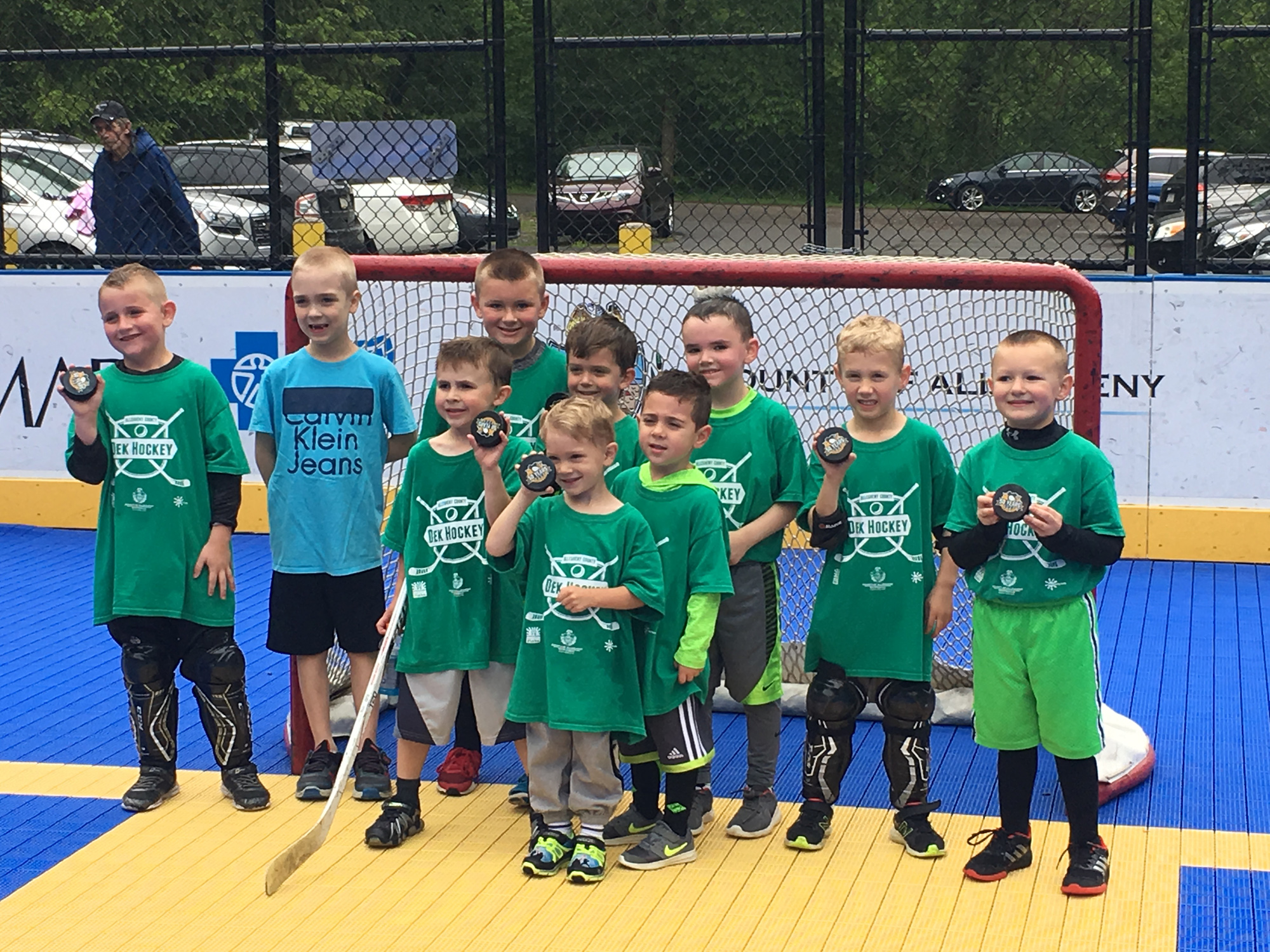 Learn to Play Dek
The Pittsburgh Penguins youth initiative has become the standard for excellence in learn to play. The success of the Little Penguins Learn to Play ice hockey program along with the Penguins organization's commitment to youth hockey in the region has led to an expansion of the Learn to Play program into dek hockey. With assistance provided by the NHL Industry Growth Fund, approximately 1,200 children will receive FREE head-to-toe dek hockey equipment. Each program will consist of six learn to play sessions designed to introduce beginners to the sport of dek hockey in a fun and safe environment. Participating locations encourage kids, ages 4 to 9, to come try dek hockey!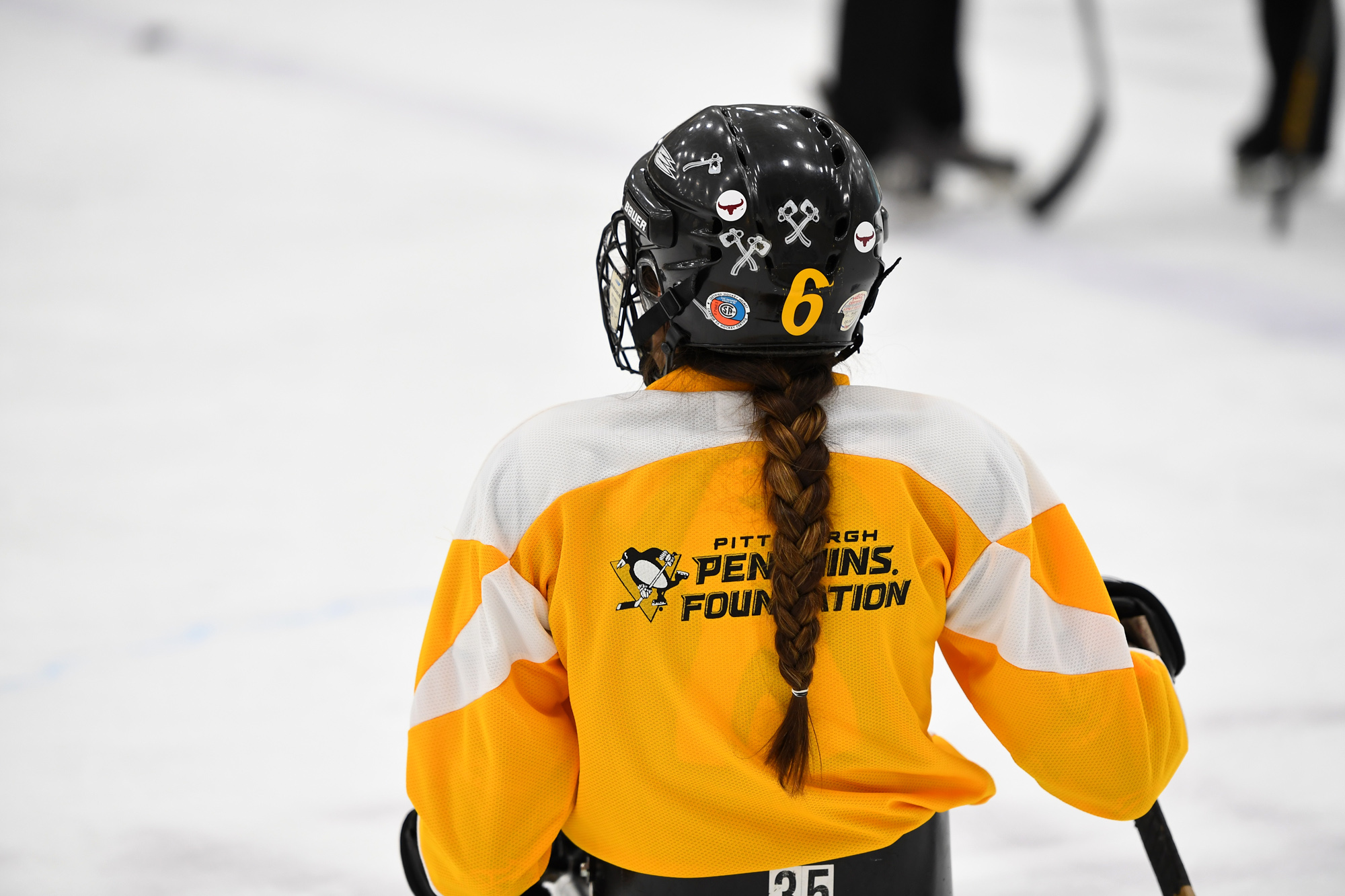 Try Hockey For Free
With the support from the National Hockey League's Industry Growth Fund, the Pittsburgh Penguins and the Pittsburgh Penguins Foundation have provided 25 local partner rinks with 50 sets of hockey equipment! The equipment will be used by children ages 4 to 9, learning the sport of ice hockey for free on one of four yearly Try Hockey for Free days. This initiative encompasses USA Hockey's Try Hockey for Free days in November and February, and adds two Penguins specific programming dates in April and September, for a total of four Try Hockey for Free days. The sport of hockey has had tremendous growth in Western Pennsylvania and initiatives such as Try Hockey For Free will allow even more children to get involved. Together with the addition of the Learn to Play Dek program, the Penguins Try Hockey for Free program will help build the bridge and transition youth participants from the dek to the ice!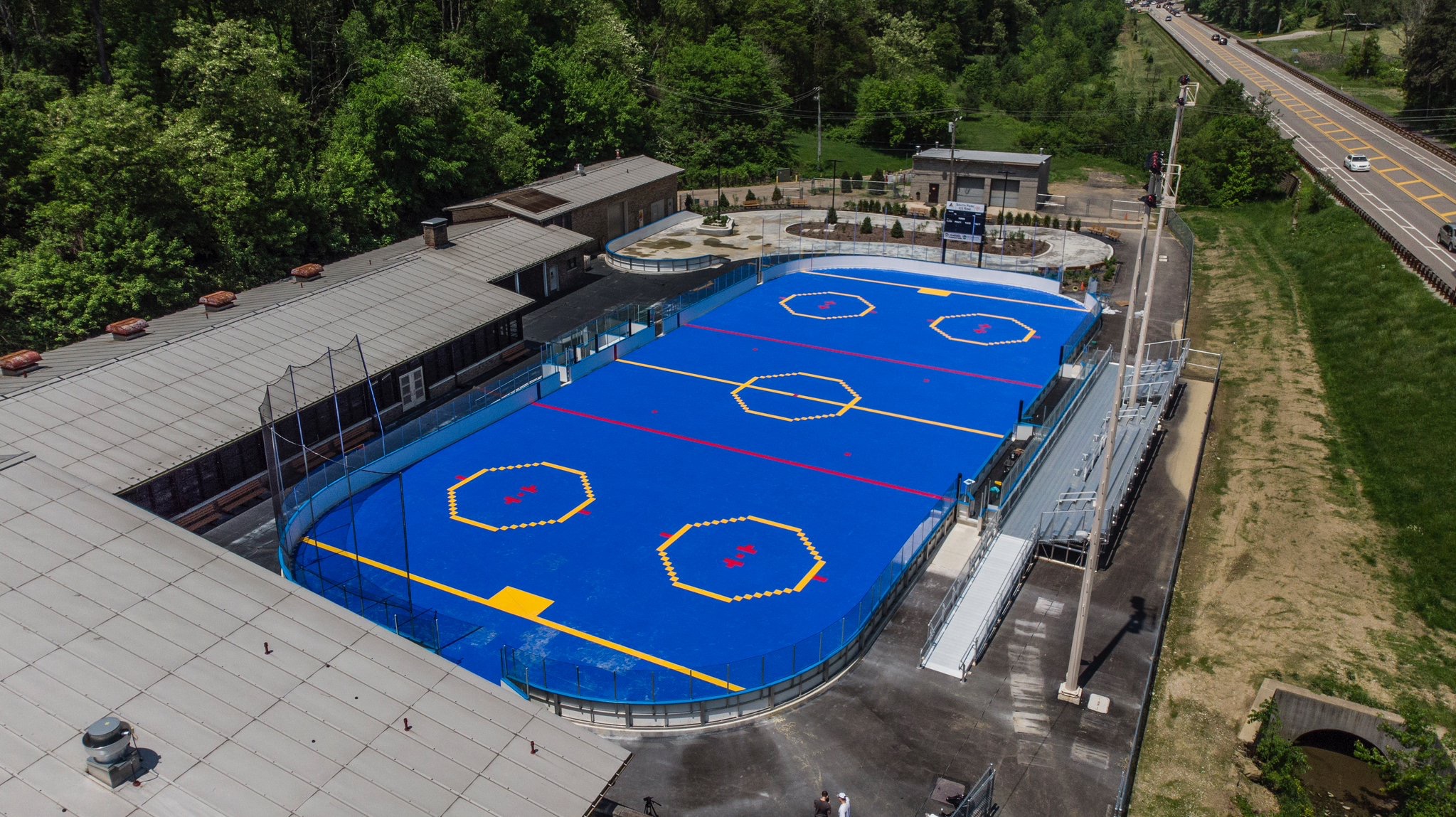 Project Power Play
Project Power Play takes advantage of the growing popularity of hockey in the tri-state area by affording young players access to newly constructed, outdoor, multi-use athletic facilities in partnership with Highmark. Thanks to over $2.3 million generated, 15 new dek rinks have been created and more than 4,000 new players have been introduced to the sport of dek hockey through local programming at each location.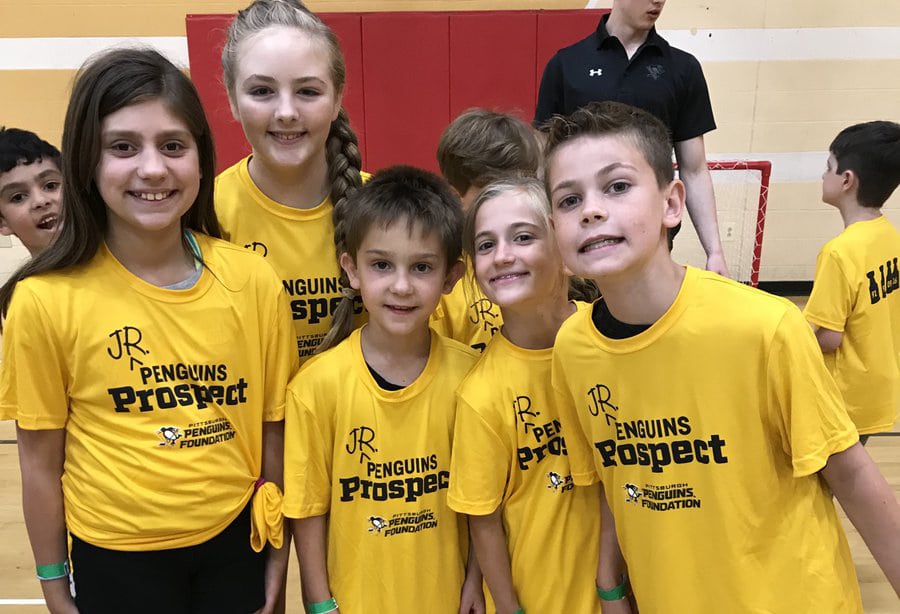 YMCA Junior Penguins
Developed exclusively for YMCA members, the YMCA Junior Penguins is a beginning and intermediate street hockey program for youth in the Pittsburgh region. The YMCA Junior Penguins program is a long-standing youth initiative of the Penguins organization, created as a way to introduce the great sport of hockey to new participants, teach fundamental skills and promote the value of exercise.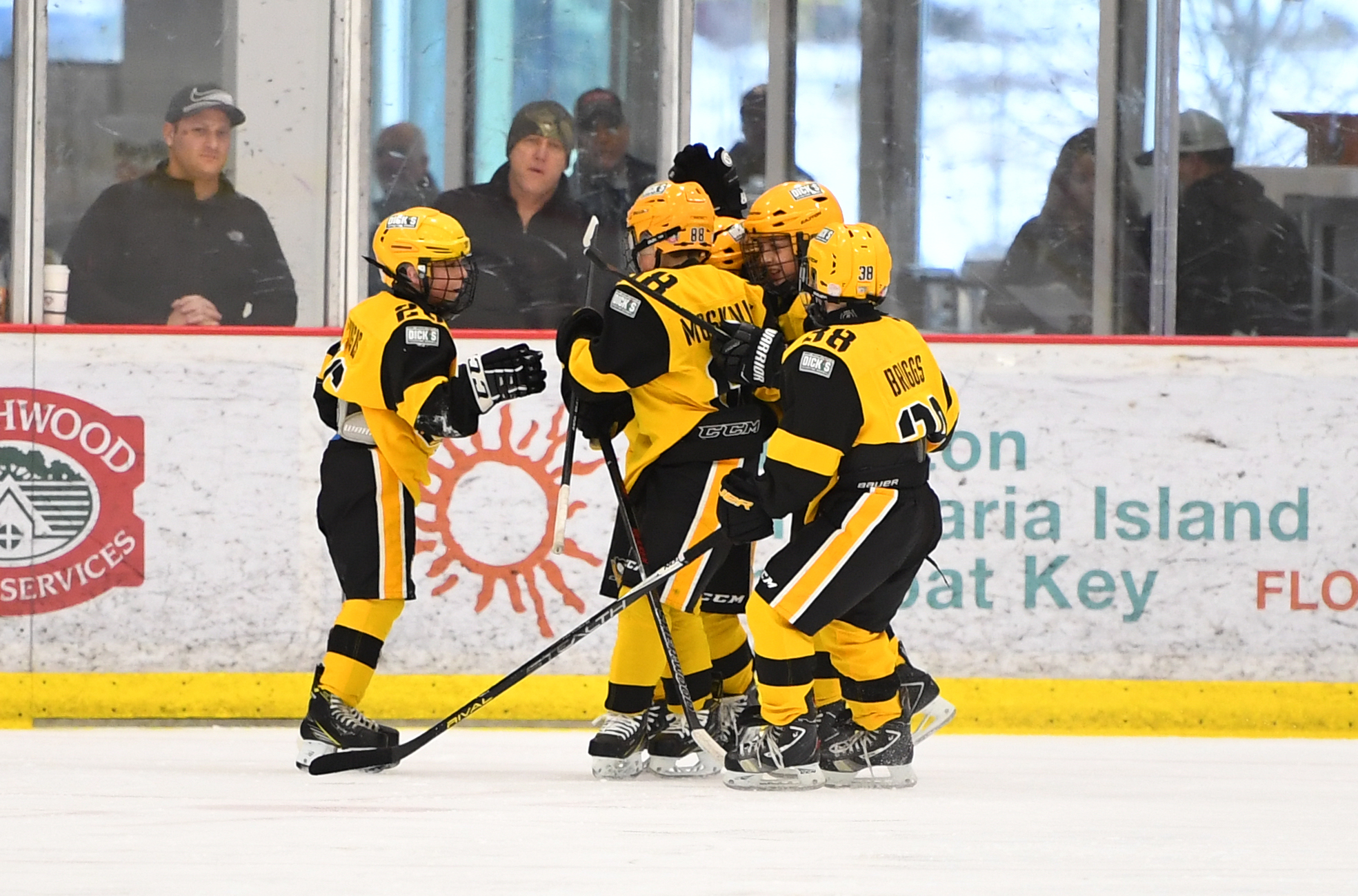 Pittsburgh Penguins Elite
Pittsburgh Penguins Elite is Western Pennsylvania's premier AAA amateur hockey organization. Notable alumni include Brandon Saad (Chicago Blackhawks), JT Miller (Tampa Bay Lightning), Vincent Trocheck (Florida Panthers) and John Gibson (Anaheim Ducks). In 2018, 2 Pittsburgh Penguins Elite players were selected in the OHL Draft, 7 were selected in the USHL Draft, 4 received tenders from the NAHL and 9 committed to a NCAA Division I school. During the 2017.18 season, a total of 21 girls in the program have committed to a NCAA Division I or III college. To learn more, visit pittsburghpenguinselite.com.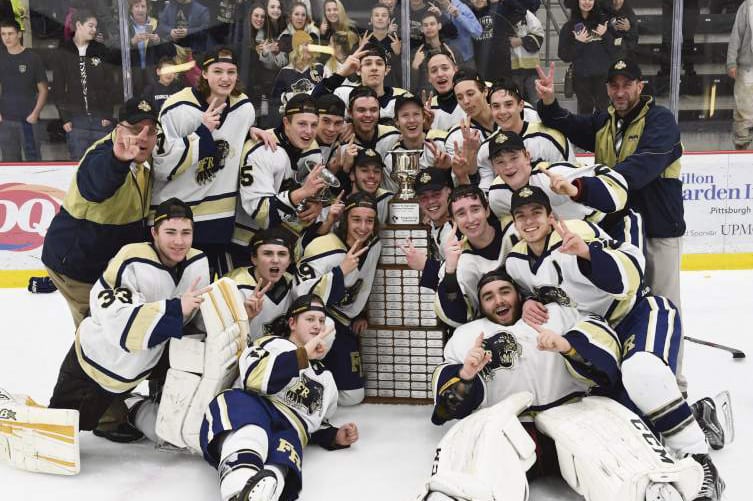 Penguins Cup Playoffs
The Penguins sponsor and host the annual Penguins Cup high school championship tournament at the UPMC Lemieux Sports Complex. The AAA, AA, and A classifications compete in the Penguins Cup playoffs. The winners in each classification face the winners of the Flyers Cup with the Pennsylvania Cup going to the winner.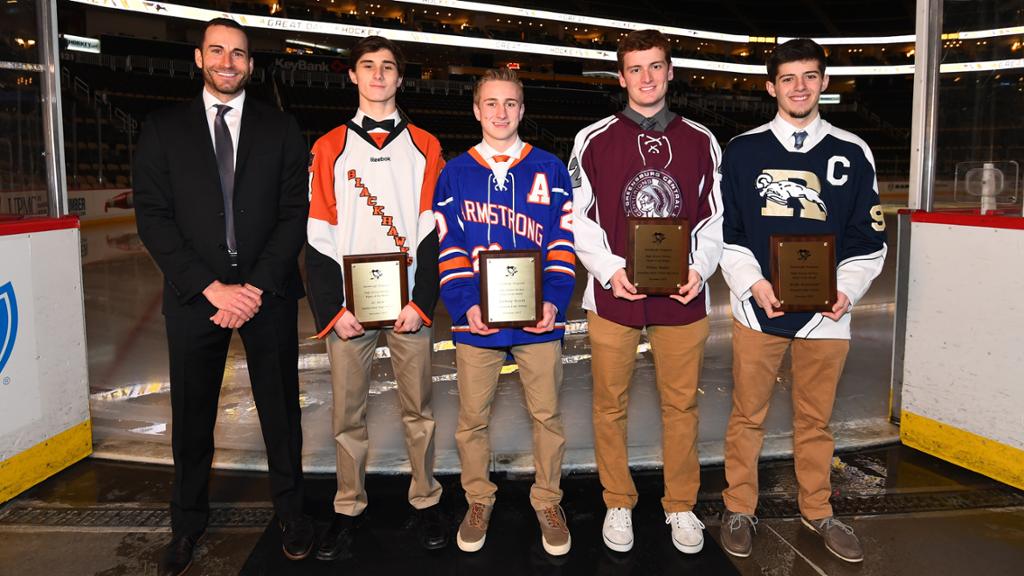 PIHL High School Players of the Month
For 24 seasons, the Pittsburgh Penguins have honored high school hockey players from the PIHL with Player of the Month awards which includes recognition during a Penguins game. There are four recipients per month with each winner receiving four tickets to the game.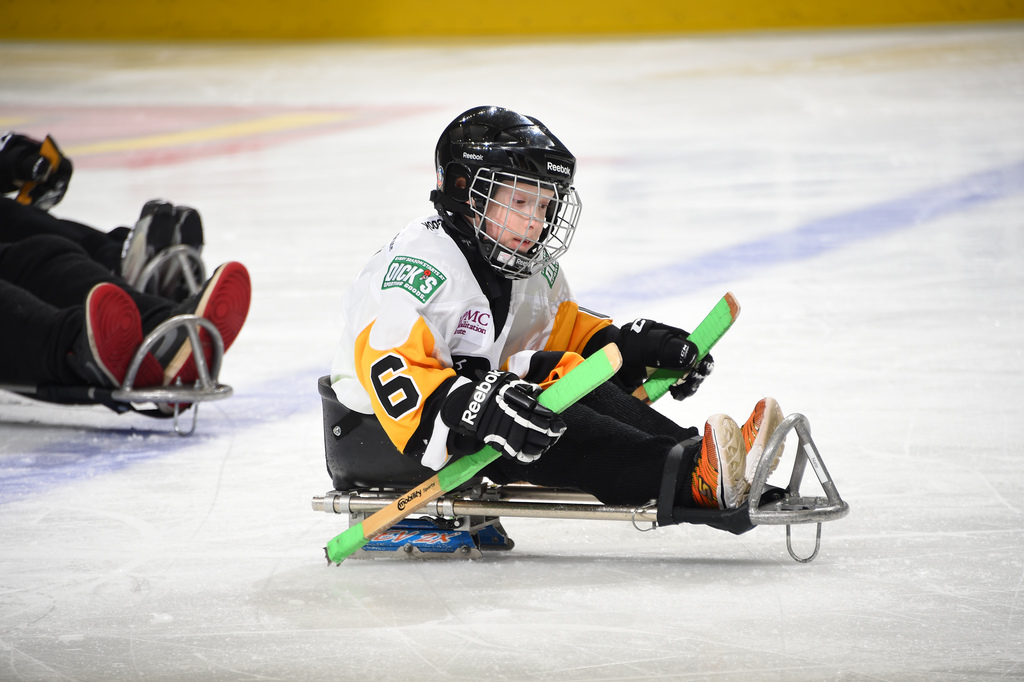 Hockey Sticks Together
The Hockey Sticks Together Foundation provides leadership, strategic direction, fund development, and organizational resource support to non-profit special needs, inner-city and military veterans' hockey programs in Western Pennsylvania. Nine teams fall under the HST Foundation umbrella including; Mighty Penguins Sled Hockey, Steel City Icebergs, Pittsburgh ICE, Pittsburgh Emperors, Johnstown Sitting Bulls, Happy Valley Special Hockey, Happy Valley Sled Hockey, Beaver County Ice Sharks, and Southpointe Grizzlies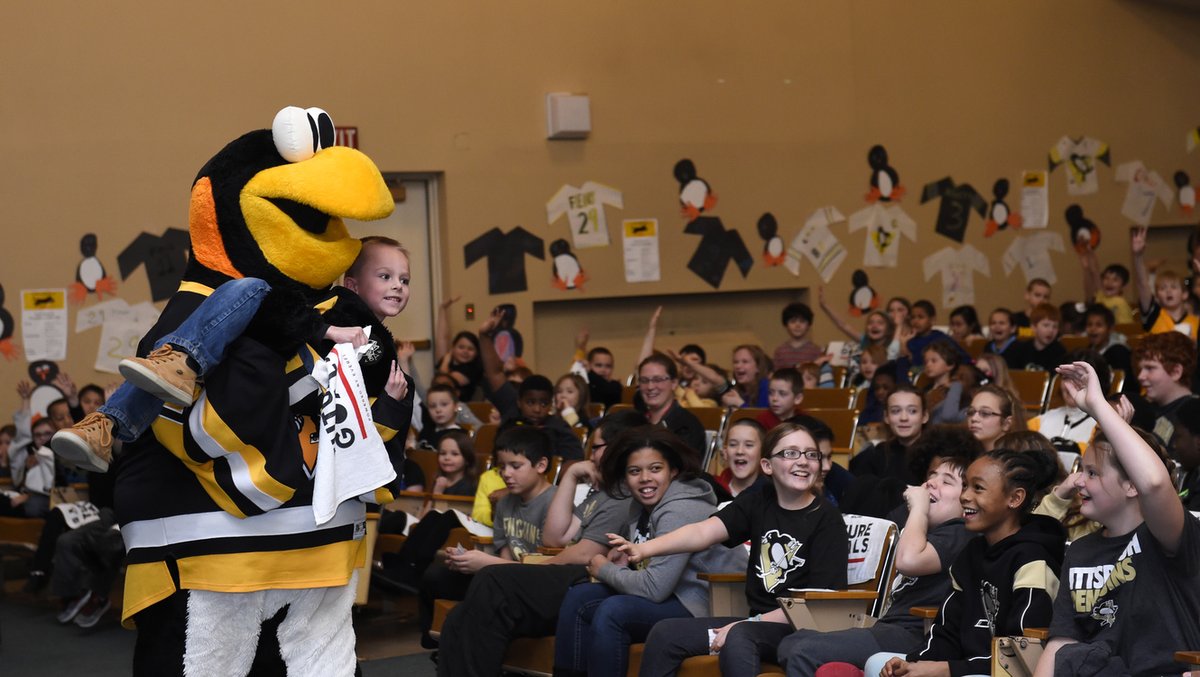 Future Goals
As a no-cost education initiative from the NHL and NHLPA, Future Goals aims to teach students STEM skills by leveraging hockey. The program uses the game of hockey as a learning vehicle to help students understand the real-world applications of science and math principles. Schools across the country use the web-based course to inspire student interest in STEM skills. Since 2014 over 42,000 students have participated in Penguins Future Goals Hockey Scholar Program.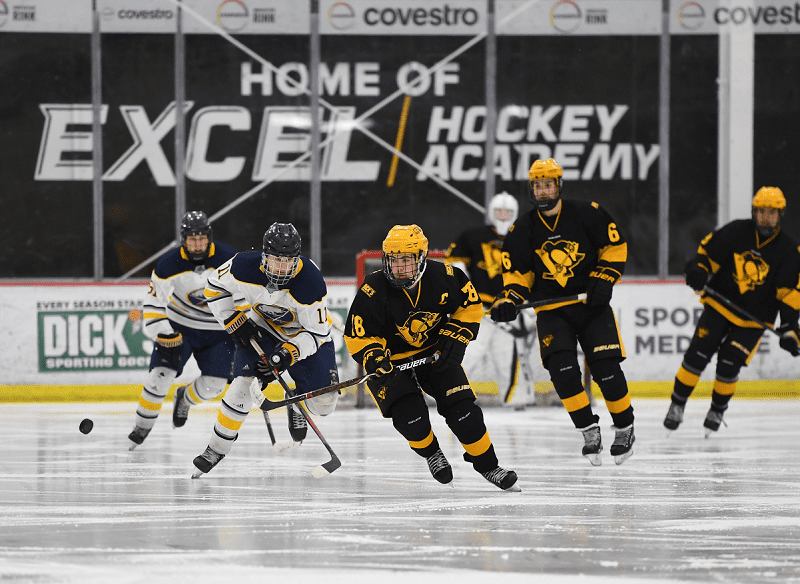 EXCEL Hockey Academy
In 2017.18, the Penguins organization opened the doors to EXCEL Hockey Academy, a premier scholastic hockey academy in partnership with the UPMC Lemieux Sports Complex and North Catholic High School. EXCEL Hockey Academy offers students a unique combination of traditional classes with daily ice time and world-class hockey training. The inaugural program began on August 21, 2017 with 28 high school students from the tristate area, as well as cities across North America. In addition to the high school level (grades 9-12), EXCEL Hockey Academy is open to middle school (grades 6-8) and grade school (grades 3-5) students as well on a modified basis. To learn more, visit excelhockeyacademy.com.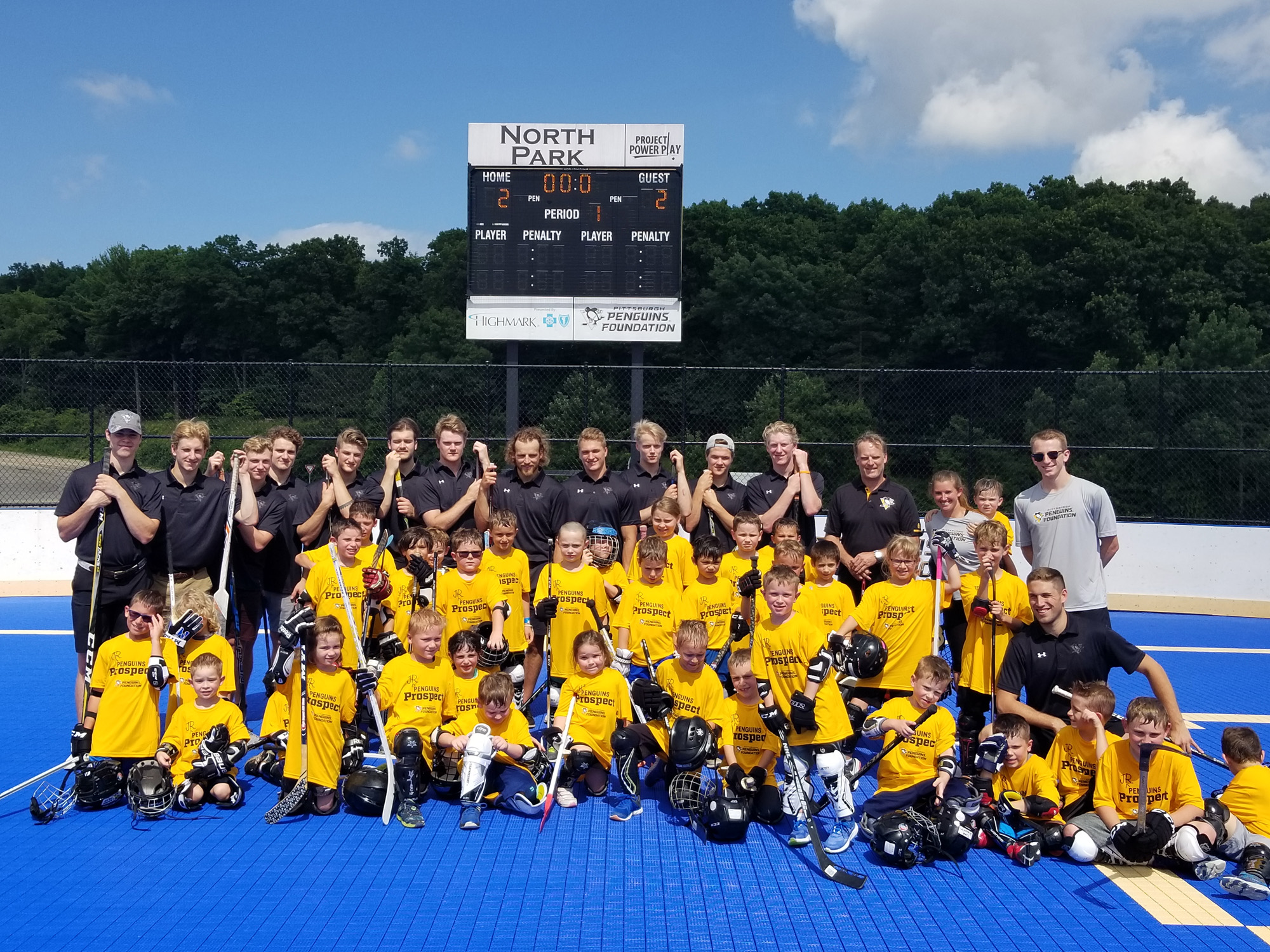 Prospects Youth Hockey Clinics
Each off-season, during the Penguins annual development camp at the UPMC Lemieux Sports Complex, the Penguins prospects participate in a series of youth hockey clinics. The clinics are a great way for youth players to learn from and interact with the future stars of the Penguins.
To learn more about our youth hockey programs and how to get involved...