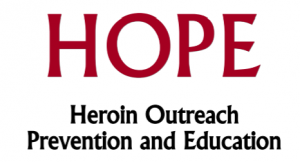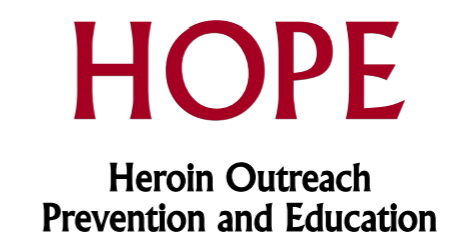 ATTENTION: ALL SCHOOL DISTRICTS IN WESTERN PA!
The FBI Pittsburgh HOPE Initiative, the Pittsburgh Penguins Foundation, Everfi, Centimark and Levitt Legacy are partnering to support the FBI Pittsburgh Division and FBI Pittsburgh Citizens Academy on their Heroin Outreach Prevention and Education (H.O.P.E.) Initiative.
The COVID-19 pandemic has affected our world in unpredictable ways. As a result, virtual schooling and social isolation has had a catastrophic effect on mental health and has increased the risk for substance abuse. Overdoses and mental health crises are worsening, and our world continues to present challenges that require us all to reinvent our daily lives, routines, and goals. For this reason, we have decided to tackle a few deeper questions for the contest theme: Through these unsettling times, what are the everyday challenges young adults face this academic year, and why do young adults choose to self-medicate? How can young adults choose a safer coping method? This initiative will aim to provide an understanding of the slippery slope to the lifelong disease of addiction. Our communities and youth are being ravaged by direct and indirect crises, and the first step toward prevention is education.
Teens from Southwestern PA high schools in grades 9-12 are invited to create a 1-3 minute video that focuses on the above theme. Each team has six chances to win prizes in two categories, "Veterans" (Past Winning Teams) and "Rookies" (Teams who have not won in prior years). Prizes of this contest include the following:
• Levitt Legacy Fund – financial donation to six winning teams • Pittsburgh Penguins Foundation** – merchandise prize packages of the six winning teams • CentiMark Corporation – $200 Target & Walmart gift cards to the teachers of the six winning teams
Team Registration Deadline is February 5, 2021!
For more information on the contest, please visit the contest site: https://fbipghcaaa.org/hope/youth/psacontest/.
Congratulations to the winning teams from the 2019-2020 School Year: https://fbipghcaaa.org/hope/youth/psacontest/winners/
Click below to view all of the entries from the 2019-2020 School Year https://fbipghcaaa.org/hope/youth/psacontest/psaentries-2019-20/