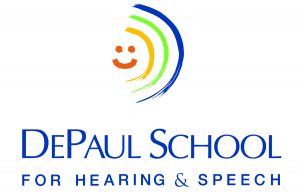 By Cindy Himes
The Pittsburgh Penguins Foundation has a wide range of outstanding community partners that it works with on a vast array of programs that serve children in our community.
The month of May is observed as National Better Hearing & Speech Month (BHSM); and, our staff members at the Pens Foundation are excited to recognize DePaul School for Hearing & Speech in Pittsburgh – where every month is Better Hearing and Speech Month!
The DePaul School teaches children who are deaf, hard of hearing, or have severe speech/language delays to listen and speak. They, quite literally, give children a voice; and prepare them for success in the listening and speaking world.  Needless to say, the Penguins Foundation is privileged to be one of their valued community partners.
This month, DePaul School will be one of the 70-plus Pittsburgh charities to participate in the Highmark Walk for a Healthy Community event.  And because the event is virtual this year, DePaul School has designated the entire month of May as potential "walk days" for their team!
Join the Penguins' organization in supporting the DePaul School in this year's Walk.
The school relies on donations and grants to fund most of its budget. With the support of donors throughout our region, they persevered through one of the most challenging years of their 110-plus year history. "We truly couldn't have done it without the help of our fellow Pittsburghers and Pens Fans," stated Sara Baines-Miller, Chief Communications Officer at DePaul School for Hearing & Speech.  "Thank you for always walking with our students on their listening and speaking journeys."
Profoundly deaf students can learn to listen and speak beyond expectations at DePaul School.  And over the last 20 years, advances in technology have made the outcomes even better. DePaul students have gone on to star in their high school musicals, play violin in their school orchestras, participate in student government, become on-air journalists, and so much more!
Please visit http://hcf.convio.net/DePaul2021 to make a donation or to join the DePaul School Walk Team, where 100% of all donations will go directly to the school.  Or, visit http://www.DePaulHearingAndSpeech.org to learn more about the DePaul School for Hearing and Speech and its amazing students.